Introducing LARC
February 05, 2015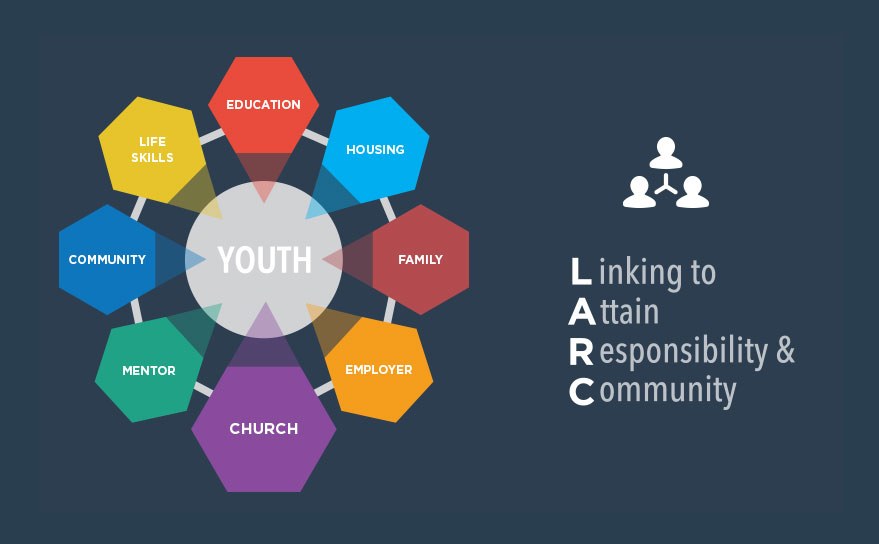 ---
Fifteen-year-old William came to the Gateway Woods Residential Program two years ago. His background of gang involvement, crime and drug abuse was common to many of the other youth in his house. William initially resisted the structure, discipline and spiritual focus of Gateway Woods. But slowly over time, he started making incremental changes, becoming more responsive to expectations and showing a budding interest in matters of faith.
After six months, William had come to appreciate Gateway Woods and had earned much trust from his houseparents. He was doing better in school, had a part-time job, and was participating in church youth activities. He was doing so well, that one month later, the judge who placed him here, allowed William to return home to his family.
Everyone was optimistic as they bid farewell to William. Even his mother, who was skeptical at first, enthusiastically endorsed his return home. Surely this young man, with a chance for a new start, would take the lessons learned and keep his life turned around.
Unfortunately, once William left the structure of Gateway Woods, he started regressing into old behaviors. His neighborhood and friends beckoned with a siren's call back into the same life that got him into trouble in the first place. Five months after returning home, William was arrested again, this time on an assault charge.
All of the youth that pass through Gateway Woods learn valuable lessons in the practical and spiritual matters. A great number take those lessons and cement lasting changes that impact the rest of their life. Unfortunately, too many like William, do well at Gateway Woods, but then return to self-destructive behaviors after leaving.
Our goal is to connect young people to those who have a heart to help.
William's struggles are too common and beg the question, "What can be done?" This concern became a consistent theme, and as a result, we are excited to announce the creation of a new program called Linking to Achieve Responsibility and Community (LARC).
The goal of LARC is to create a network of volunteers, business owners, people from the community, and other resources, that can support clients after they leave our programs. It is our belief that the best way to create lasting change in our clients is to help them develop supportive and nurturing relationships with people in the community who will encourage them and hold them accountable. In short: our goal is to connect young people to those who have a heart to help.
Gateway Woods is not trying to create another program. No matter how good our intentions, struggling young people don't need another program as much as they need caring adults with whom they can have genuine and organic relationships. It might seem ironic that Gateway Woods is creating a "program" which, in itself, will not directly support kids but simply be a vehicle to create an environment for real, helping relationships to grow.
This initiative is boldly unlike any other program we have started before, and we are looking for the right person to lead its charge. If you are up for the challenge of breaking new ground in the forging of mentoring relationships for some of society's most vulnerable youth, please reach out to us. We'd love to hear from you!
---