We would like to thank our representatives for working hard on our behalf.
We would like to thank our representatives for all of the hard work they do for Gateway Woods in their home churches and communities. The Auction and our day-to-day activities would not be possible without your representation. This page is meant to be a resource for you to use to help make your job easier.
Working at Gateway has opened doors and allowed me to invest in the lives of hurting teens. God is truly at work on the Gateway campus.

Brad (Former Top Quality Coordinator)
I used to be depressed and alone all the time. Here I have a safe place where I can talk to my houseparents and counselor about things. I'm learning that it's good to open up about my struggles.

Jenni (Former Resident)
It makes a huge difference when volunteers come out. It's great when they work with us and play Frisbee with us and stuff. We notice.

Xavier (Former Resident)
Important Events
Saturday | 8:00am
Please join us on campus for a closer peak into the day-to-day mission of Gateway Woods.
Saturday | 7:30am
Join thousands of friends of Gateway Woods on our campus in Leo, Indiana for a wonderful day of fellowship and giving!
Saturday | 9:30am
The mission of the Hog & Jog is to promote a healthy lifestyle, experience triumph, and build community through a shared event.
Representative Resources
I have uploaded several documents that you may find useful throughout the year. These will be updated periodically. Please feel free to contact me if you have any other documents you would like me to place here.
Gateway Careers
Career Openings
Thank you for helping us to spread the word about the current job openings available at Gateway Woods. We currently have multiple career opportunities available, and information about each one can be found at our Careers page.
Prayers
Monthly prayers from each of our seven programs.
Adoption
"Freda" has two small children without support, a job, or a home. Please pray that she can find help, hope, and wisdom to make the best plan and choices for her children.
Counseling
Please pray for our therapy groups as our residents work through trauma and substance abuse in a group setting. Pray for our counselors as they facilitate these groups.
Farms
Please pray for the Gateway Farms staff as we prep for the fall and winter produce subscriptions. Please pray that the residents stay willing to work even when it is cold outside!
Foster Care
Please pray for the recruitment of foster parents to foster ages ten and up.
LARC
Please pray for one of our former residents who is currently fighting an addiction, and we are working to get him the help he needs.
Residential
Please pray for provision during upcoming maternity leaves, receptive ears from our residents, and for residents' families to flourish and be a positive force for the youth.
School
Students will soon be finishing up the first quarter of school. Please Pray that they can finish the quarter well and continue to make progress.
WillowBridge
Please pray for one of our tenants still experiencing health issues.
Professional Foster Care
Please pray for Professional Foster Care that God would lead referrals to our team that would be a good fit in this home. Please pray for wisdom and discernment when reading files and interviewing children to be accepted into the home.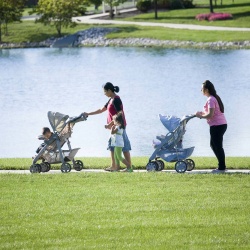 Gateway Woods offers Christ-centered family services.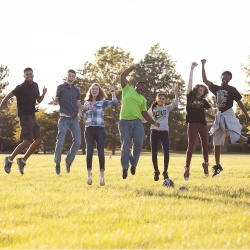 Gateway Woods has a Christian staff and culture.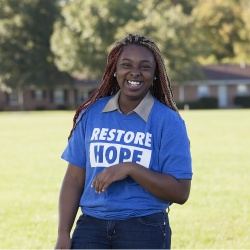 Join us in this narrative of "Restoring Hope" in the youth and families we serve.