Volunteering at Gateway is so much more than work.
This is one of the awesome things about volunteering at Gateway Woods: not only does your time help beautify our campus, prepare for the Auction and more, but it also shows something very unique to the residents. It is shocking for a resident to see someone willing to give of themselves for no personal benefit. That just doesn't compute. If you would like to begin impacting lives through volunteering your time at Gateway Woods then please fill out the application below.
It was a really awesome experience to get to help those in need. Also to see how the love of God is working in so many lives and bringing the joy to others. What an amazing organization that the Apostolic Church can help fund and support.

Cindy (Volunteer)
As a houseparent, summers are always the hardest to manage. Volunteers are a breath of fresh air and help bring the campus to life.
Jon (Former Houseparent)
I feel the love and see the love all around because of all they (volunteers) have done for Gateway.
Tracy (Former Resident)
Ways to Volunteer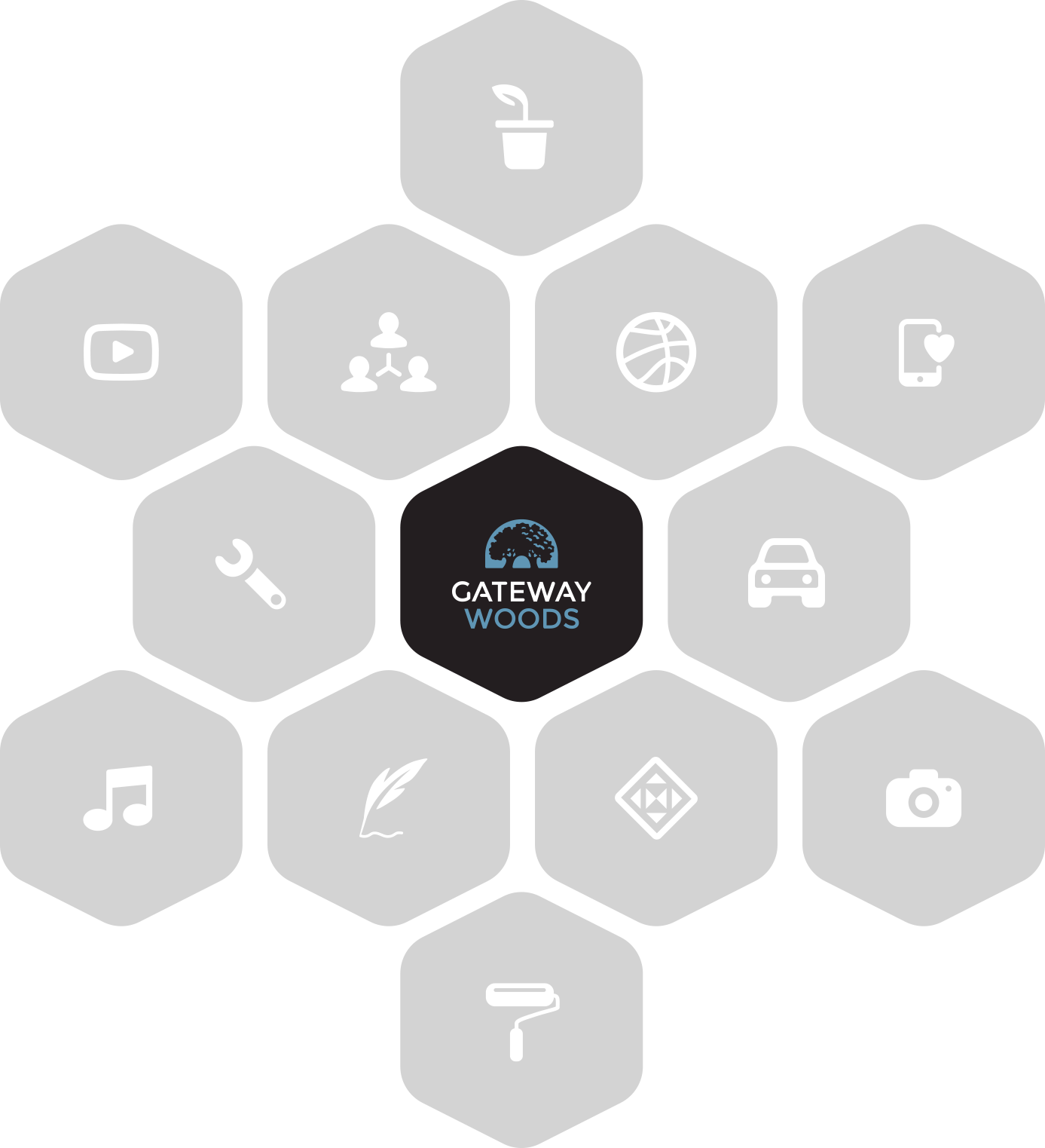 Landscaping
Whether you have a green thumb or just like working outside, we have plenty of jobs for you.
Examples: mulching, trimming bushes, planting, weeding, mowing. Email us to share your talents.
Videography
Getting video of campus/staff is not something we always have time to do — do you?
Examples: Shadowing staff to get video content. Email us to share your talents.
Mentoring
Our residents and former residents need positive role models in their lives.
Example: LARC mentoring. Email us to share your talents.
Sports
Exercise is a good outlet and a perfect bonding experience for our residential kids.
Examples: Guys basketball, ladies aerobics, volleyball, ultimate frisbee, and dodgeball. Email us to share your talents.
Maintenance
With a 40-year-old campus and over 50 staff, there's always something that needs to be fixed.
Examples: electrical, plumbing, drywall, roofing. Email us to share your talents.
Transportation
Often times our houseparents could use some extra help transporting residents to various appointments.
Example: A day or two a week, after school running appointments. Email us to share your talents.

Music
You can't have a singing without a song leader/musician; some of our residents would love to learn to play an instrument.
Examples: Campus praise singings, instrument tutoring. Email us to share your talents.
Writing
If you have the gift of storytelling in written form, we'd love to have you as a guest author.
Examples: Blog, GatePost, Restoring Hope, or Silver Lining articles. Email us to share your talents.
Auction
It takes hundreds of volunteers to make it a smooth ride every first Saturday in August.
Examples: Clerking, cashier, trash, parking, carrying items. Email us to share your talents.
Photography
If you're not afraid of a camera, we could use you as a model (this honors client confidentiality).
Examples: Fall photo shoot, pictures for social sharing. Email us to share your talents.
Painting
When there is staff or resident turnover, a fresh coat of paint can work wonders.
Examples: outbuildings, bedrooms, offices, apartments. Email us to share your talents.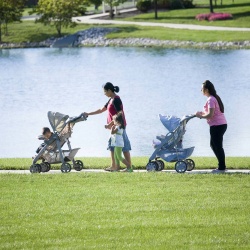 Gateway Woods offers Christ-centered family services.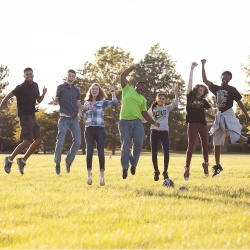 Gateway Woods has a Christian staff and culture.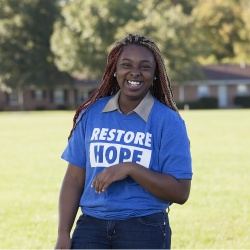 Join us in this narrative of "Restoring Hope" in the youth and families we serve.