From Lows to Highs
March 28, 2014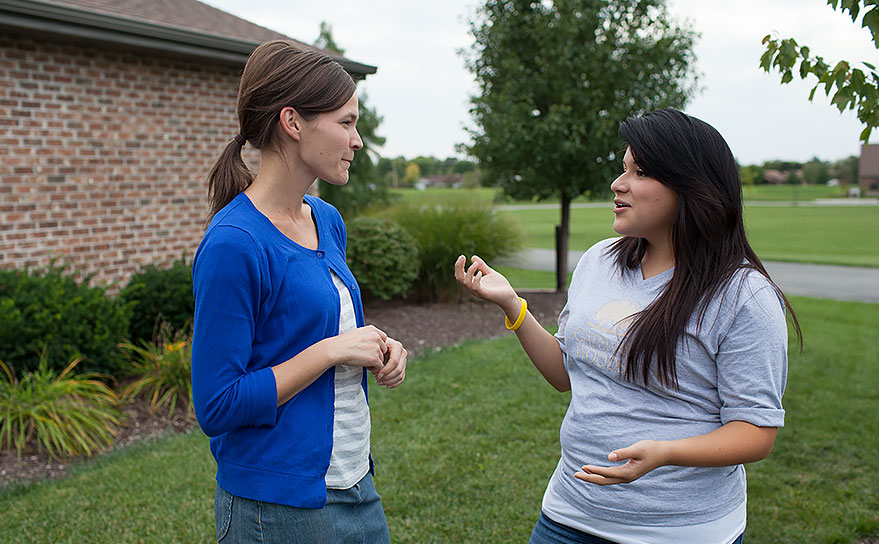 ---
I would say, hands down, she was the toughest kid we've had in our house. She brought chronic disease that affected every part of her life. She brought years of severe abuse and neglect with her.
It manifested itself with screaming, throwing, name-calling, and defiance.
When she lived here she taught me so much about trust and patience and unconditional love.
She lived here for 9 months.
That was three years ago. 
And last Sunday I got to witness her stand in front of 200+ people and profess her need for Jesus and His Saving Grace. I got to be there to see her be baptized.
She was part of my lowest moments here as a houseparent.
And now she is part of one of my highest moments, too.
She is a living, walking example of prayer working—His body reaching out to serve and witness.
After Gateway, God brought others into her life to pick up where we left off. They mentored, loved, and took her to church with them.
I weep with thankfulness when I think that some day I will get to see her in heaven, with all her hurts forgotten, her disease made well, every tear wiped dry.
Don't give up on those cases that seem hopeless. As long as there is life, there is hope!
Keep loving, keep praying, keep serving.
Because God isn't done with us yet.
---