Growing YOUTH. Growing Food.
Gateway Farms exists to provide vocational training to our teenage residents so they can develop their God-given talents through the growing of quality produce for the purpose of connecting to our community.
Each resident-turned-farmer goes through an application and interview process before being hired. For most, it's their first real paying job and we want to make it as close to the real world as possible – with a little extra compassionate care due to their current situation. Once hired, they are assigned tasks through agricultural avenues such as raising poultry, planting seeds, fulfilling Summer Produce Subscriptions, or serving customers at the weekly Market.
"Praying our kids know their Maker more, as they meet Him in the garden."
Through their employment at Gateway Farms, not only do resident-turned-farmers earn a little cash in a safe employment atmosphere, but they gain a level of competence that can't be taught from a book. This, in turn, translates to feelings of accomplishment, confidence in their ability to get a job in the future, and immeasurable positive self-worth.

2022 Summer Produce Subscriptions Closed!
Subscription sign up is closed for this year but if you would like to get on our list for next year, send us a message using the form below.
Do you want access to local, seasonal produce? Interested in farm fresh eggs? Are you a fan of from-scratch baked goods? What if you could get all that AND support vulnerable youth in our community?
As a Summer Produce Subscriber, you'll get 8 bins of seasonal greens, berries, tomatoes, herbs and whatever else we can find seed and sunshine for. Each bin includes about 10 seasonal produce items as well as a half dozen eggs from our pastured hens. A few bins will include from-scratch baked goods, utilizing and showcasing our fresh produce.

Your $250 subscription helps grow the GW Farms program, supports the local economy, and encourages resident-turned-farmers on their journey to hope restored.
Subscription Pick-up Details
8 bins from June-September
Every two weeks
Leo: Gateway Woods Market
Bluffton: Outdoor Concepts
*New option this year: you can purchase a subscription for a local family in need by selecting the "Donate a subscription" option in the drop down.
2021 By the Numbers
---
---
0
Hours of Skill Development
I would recommend every resident get involved with Gateway Farms. Overall, I learned that good customer service and great produce go a long way.
Susan (GW Farms farmer)
I know I can count on GW Farms to provide good quality produce. The variety of fresh produce is delivered to my door or can be picked up at GW Farms Market. Their mission to empower the residents through farming is something I want to support for a long time.

Joy (GW Farms customer)
Raising animals or growing vegetables takes patience and hard work. It's very rewarding when customers get excited about what I put so much time into.
Daniel (GW Farms farmer)
Meet Our Staff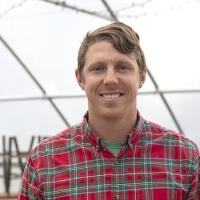 Eric Bahler
Gateway Farms Manager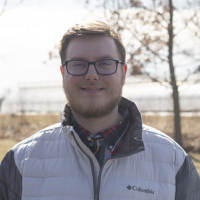 Justin Walton
GW Farms Intern
Ways to Buy
Summer Produce Subscriptions
Summer Produce Subscribers pick up their products every two weeks from June – September. In addition to fresh produce, from-scratch baked goods (like lavender scones) make an occasional delicious appearance. We offer pick-up locations in Leo and Bluffton areas.
Gateway Farms Market
The Market is a roadside stand set up every Thursday through the growing season. Community members can stop by for what's in season – no subscription needed! This is a great way to get fresh seasonal produce on your evening commute home from work. The Market is located on Grabill Road at the front of the Gateway Woods campus.
Get Involved with Gateway Farms
Are you too far away to purchase a subscription? Is the subscription too much veg for you? Do you want to get even more involved? You can always volunteer or donate!
Volunteer
If you would like to get more involved with Gateway Farms or Gateway Woods. Please visit our volunteer page and fill out the form.

Donate
Your donations help Gateway Woods grow and start new programs like Gateway Farms to better serve the youth that are in our care.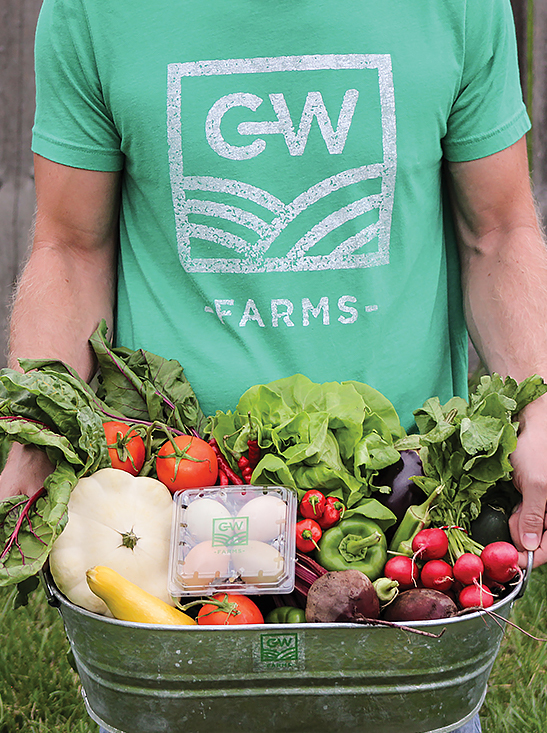 Common Questions
GW Farms exclusively employs the teenagers living at Gateway Woods placed through the Residential Program and Professional Foster Care.
Farmers are paid hourly and receive bonuses based on job performance. It varies but most work their way up to receiving minimum wage.
Contact us to stay in the loop of the latest customer opportunities. Become a Summer Produce Subscriber, or shop the Market on Thursdays from 4-6pm during the growing season (usually late May – early November). Follow us on social media to stay in the know of what's happening in the garden.
We grow herbs, berries, and a wide variety of vegetables in our fields, as well as a few protein options in the barnyard. We offer frozen pork products, whole chickens, and fresh turkeys for Thanksgiving feasts. You may find the occasional baked good and farm by-products as we experiment and develop recipes.
We'll take all the prayers we can get! We still operate under a nonprofit so we can accept donations to keep growing and making improvements around the farm. Through our partnership with a local food bank, you can purchase a subscription for a local family in need by selecting the "Donate a subscription" above. We also love having volunteers lend a hand. And if you attend the annual Auction in August, you can meet a farmer or two at the BLT stand where we use farm products to serve up a lunch option that pairs perfectly with a lemon shakeup.
From the Blog
The Latest News & Stories From Gateway Woods