Growing YOUTH. Growing Food.
Gateway Farms employs the teens living at Gateway Woods. The resident-turned-farmers are given job opportunities through agricultural avenues such as raising poultry, planting seeds in the greenhouse, working the summer CSA (Community Supported Agriculture) program, or selling at the Market.
"Praying our kids know their Maker more, as they meet Him in the garden."
Summer Subscription is now closed.
Do you want access to seasonal + local produce? Interested in fresh farm eggs? Do you like from-scratch baked goods? What if you could get all that, AND support teens in transition?
With our summer produce subscription, you'll get 8 shares of seasonal greens, berries, tomatoes, herbs, and just about anything we can find seed and sunshine for. Each share includes about 10 seasonal produce items, as well as half dozen eggs from our pastured hens! A few shares even include from-scratch baked items, typically showcasing our local produce. Most importantly, we do it all with the youth at Gateway Woods, a center for teens in transition. Through Gateway Farms, these teens get to learn some valuable life skills, and earn a buck too! We love veg, but we love our YOUTH more.
Pick-up locations in Leo, Bluffton and the Ft. Wayne Farmers Market
Leo @Gateway Woods Campus
Bluffton @Outdoor Concepts
Ft. Wayne Farmers Market @ Parkview Field
8 pick-ups June-September, every 2 weeks
---
If you would like more information about supporting GW Farms, please fill out the form below.
2020 By the Numbers
---
---
0
Hours of Job Skill Development
I would recommend every resident get involved with Gateway Farms. Overall, I learned that good customer service and great produce go a long way.
Susan (GW Farms farmer)
I know I can count on GW Farms to provide good quality produce. The variety of fresh produce is delivered to my door or can be picked up at GW Farms Market. Their mission to empower the residents through farming is something I want to support for a long time.

Joy (GW Farms customer)
Raising animals or growing vegetables takes patience and hard work. It's very rewarding when customers get excited about what I put so much time into.
Daniel (GW Farms farmer)
Meet Our Staff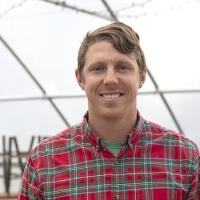 Eric Bahler
Gateway Farms Manager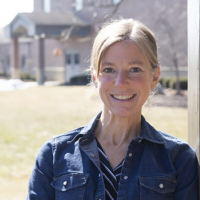 Bethany Plattner
Gateway Farms Assistant
Ways to Buy
Community Supported Agriculture (CSA) Bins
The CSA model means that customers buy a "share" of the farm, paying up front for a portion of goods grown. Customers are then delivered their products on a regular basis throughout the season. Gateway Farms delivers every 2 weeks from June to September. In addition to produce grown, byproducts (such as pickles) and baked goods (like lavender scones) also make a delicious appearance. We offer pick-up locations in Grabill, Fort Wayne and Bluffton areas.
Gateway Farms Farmers Market
The Market is a roadside stand set up every Thursday through the growing season. Community members can stop by to pick up what's in season — no subscription needed! This is another great way to get fresh seasonal produce on your evening commute home from work. The Market is located on the corner of Klopfenstein & Grabill roads by the Gateway Woods sign.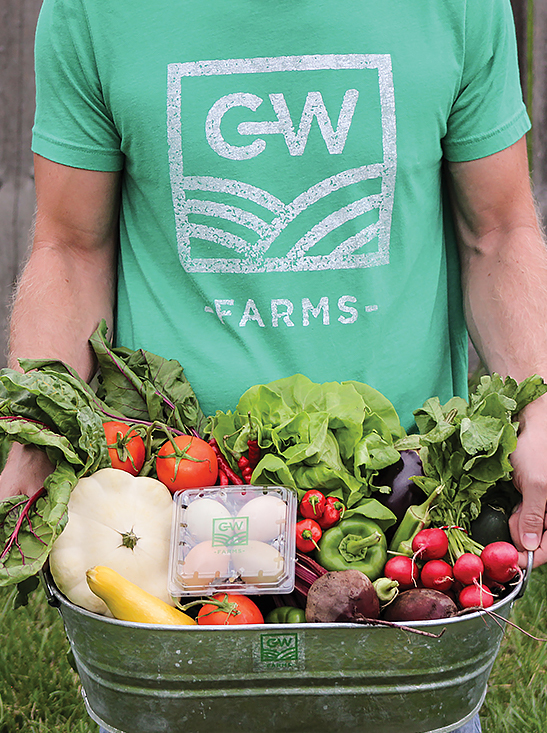 Common Questions
All of the farmers at Gateway Farms are residents living at Gateway Woods through residential placement.
Farmers are typically paid a base hourly pay. Then they receive bonuses based on job performance, and often receive a commission of sold products! Farmer pay differs due to these variables, but most receive minimum wage up to $15/hr!
CSA stands for Community Supported Agriculture. This model means that customers buy a "share" of the farm, paying up front for a portion of goods grown. Customers are then delivered their recurring products throughout the season; at Gateway Farms we deliver every 2 weeks.
Email us! Contact us to get all the latest customer opportunities. Join our CSA program, shop the Gateway Farms Market Thursdays 4-6pm on Gateway Woods campus (during the growing season), or get information on how to purchase your Thanksgiving turkey grown by the Gateway farmers.
Gateway Farms became an official avenue of Gateway Woods in May 2018. However, Gateway Farms existed for 3 years prior as a Houseparent led hobby to provide summer jobs for residents.
Gateway Farms grows a wide diversity of vegetables, sold at the Gateway Farms Market Thursdays 4-6 on Gateway Woods campus, or received through a summer CSA program. CSA customers also receive baked goods, farm by-products (pepper jelly!), and fresh eggs. Gateway Farms additionally offers proteins throughout the year: whole chickens, pork, and Thanksgiving turkeys. Gateway Farms plans to open U-pick strawberry & blackberry patches in 2019 to local customers (located on Gateway Woods campus)!
From the Blog
The Latest News & Stories From Gateway Woods