King Ooga Booga
March 20, 2020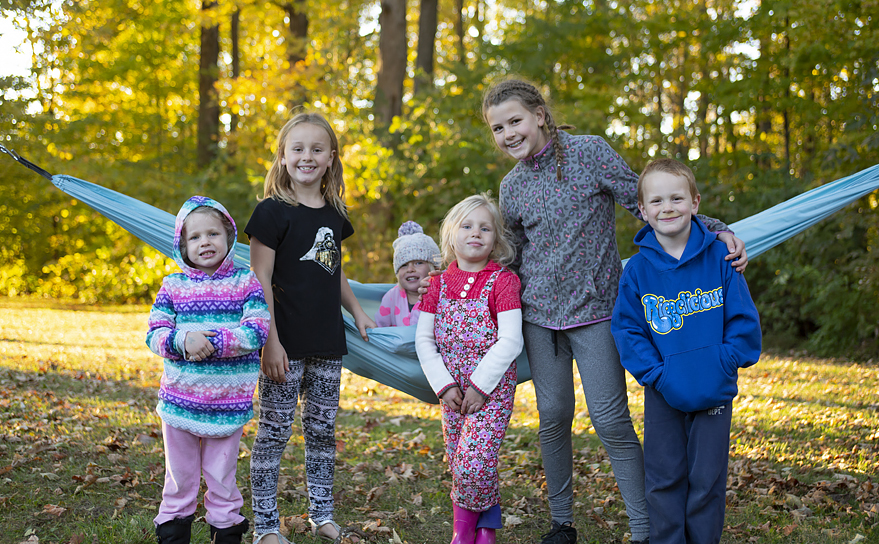 ---
"KING OOGA BOOGA!", my kids shouted as they came tumbling in the doorway. I was amused and slightly confused. They had just returned home after a night away with friends and Gateway summer volunteers. I questioned what they were talking about and they proceeded to ramble on to me about the unforgettable night they had just experienced. They had played games (the highlight of which was the fabled "King Ooga Booga"), they ate candy and smores, told and heard suspenseful stories, sang songs, laughed (and likely cried), and camped out under the starry sky. Where, you may ask, did they have such a fun evening? This was one of the final summer "Kids Camps" at Gateway Woods- an integral part of the summer volunteer program.
Young adult volunteers had spent their evening and (bless their hearts) the entire night making memories and showing Jesus to a group of houseparent kids (HP kids). They had won the respect and admiration of the kids, and had made an impact in a big way. Kids Camp is a yearly highlight for HP kids, as well at their parents! ;) Every week, summer volunteers entertain and play games with the kids: water fights, slip and slide, nerf wars, outdoor games, cardboard villages, songs and music, Bible stories…all are a part of the fun.
So, volunteers only interact with the staff and their kids, you ask? Not at all! Volunteers also make an eternal impact on the teenage residents of Gateway. When volunteers come to Gateway Woods, whether for a day, a week, or an entire summer, they spend time eating meals in the houses, working with, and playing alongside the residents. There are Bluffton activity nights, singings, Bible Studies, basketball and frisbee…all are a part of a summer on the GW campus. Our residents would often ask "Who's coming for dinner today? I hope it's…(fill in your name!)" They enjoyed eating, singing, chatting, and interacting with the groups of volunteers that would visit the campus. Summer Volunteer Coordinators are especially a favorite, since they spend all summer building friendships with the residents and HP kids.
Summer volunteers are a necessary and critical part of the operations of Gateway. We depend on our church family and community family to help with tasks on campus, bring energy and encouragement to the staff (AND THEIR KIDS) and residents.
Summer is a fun time to be at Gateway. The GW Farms program is hopping, Auction preparation is occurring, daily life is ongoing, and God is working in the hearts and minds of everyone involved.
It is hard work to run a volunteer program, but so essential. Every summer, Gateway hires a paid Summer Volunteer Coordinator, along with a GW Farms assistant and an education intern, to help with the events and business of the summer months. We love to fill the campus with visitors that can help us carry out the mission of helping hurting youth and families, so that they can then bless others. Is God allowing your summer to have an open schedule? Will you come make an impact on our campus, and in turn, be blessed yourself?
---