Intern, Mentor, Seed Sower
March 20, 2021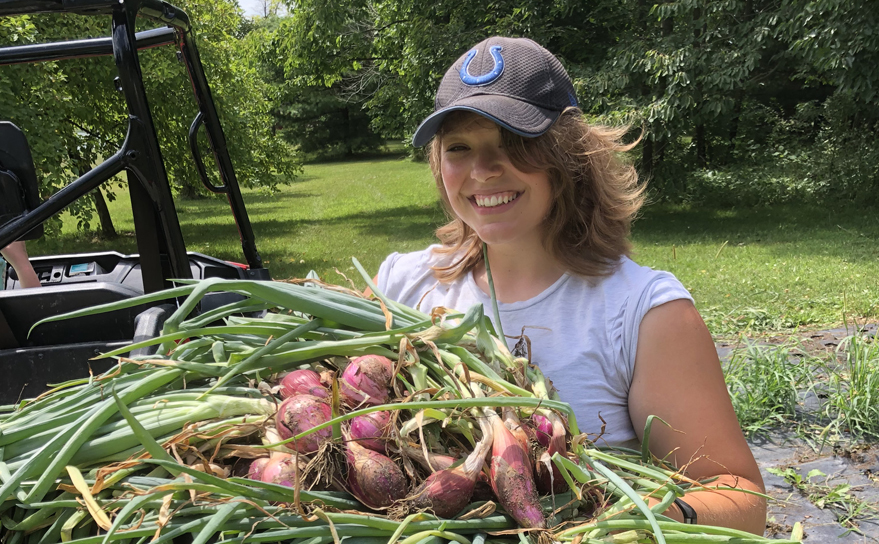 ---
Blessed be the God and Father of our Lord Jesus Christ, the Father of mercies and God of all comfort, who comforts us in all our affliction, so that we may be able to comfort those who are in any affliction, with the comfort with which we ourselves are comforted by God. For as we share abundantly in Christ's sufferings, so through Christ we share abundantly in comfort too. - 2 Corinthians 1:3-5
I was extremely privileged to hold the Gateway Farms summer assistant position last summer. It is a truly unique position among the jobs at Gateway Woods. As part of a vocational program, you're working alongside the residents, much like a co-worker position. You aren't their houseparent, their employer, their teacher, a fellow resident, or a volunteer. You have a slight authority over them, but in a way that's different than the other employees at Gateway. The relationships I found myself building was not peer-to-peer or boss/employee, but rather one of mentorship and camaraderie. Working right alongside them and experiencing the same things. Getting caught in the rain, forgetting sunscreen, transplanting pepper plants in sync to music, creating inside jokes, and swimming in the creek after a hard day's work were some of my favorite bonding moments we shared.
I quickly realized that my position wasn't to tell them what to do, keep them on track with their treatment plan, or be their counselor. My place in their lives was simply to make their journeys a little easier — to lend an unbiased ear, helping them feel a little less alone and a little more understood. Working every day with the farmers and spending evenings with them and the volunteers opened up a relationship that held countless and consistent opportunities. Early on, it became a daily prayer of mine that I would see the opportunities as they came, and redeem the short, short time that was available to me.
One-on-one time with the farmers was my favorite. Sometimes that was a whole morning spent picking strawberries, or a half an hour planting flowers, or a short walk to the workshop to grab the shovel we forgot. As much or as little time we had in those moments, it was all an opportunity to further the relationship.
I was so humbled to realize that God had long been equipping me to be a place of kindness and comfort to these teenagers. The compassion and grace that was shown to me as I was growing up by my teachers, family, friends, and most of all God, wasn't wasted. It was the God of all comfort, whom I had been growing in love with for many years, that gave me the tools to comfort the kids I had the privilege to work with all summer. Those tools being: the comfort He Himself extended to me, and the kindness that has long been modeled to me.
We aren't meant to keep God's blessings to ourselves, but pour them out onto others, and plant seeds (in my case, figurative and literal), hoping and praying they fall on fertile soil and someone waters it further down the road, all the while trusting that God is giving the increase. I'm supremely thankful that working at Gateway Farms the summer of 2020 provided me with that unspeakable gift.
We are looking for a 2021 GW Farms Summer Intern. If you would like more information on this please email Eric Bahler, gwfarms@gatewaywoods.org
---