Professional Foster Care
November 29, 2021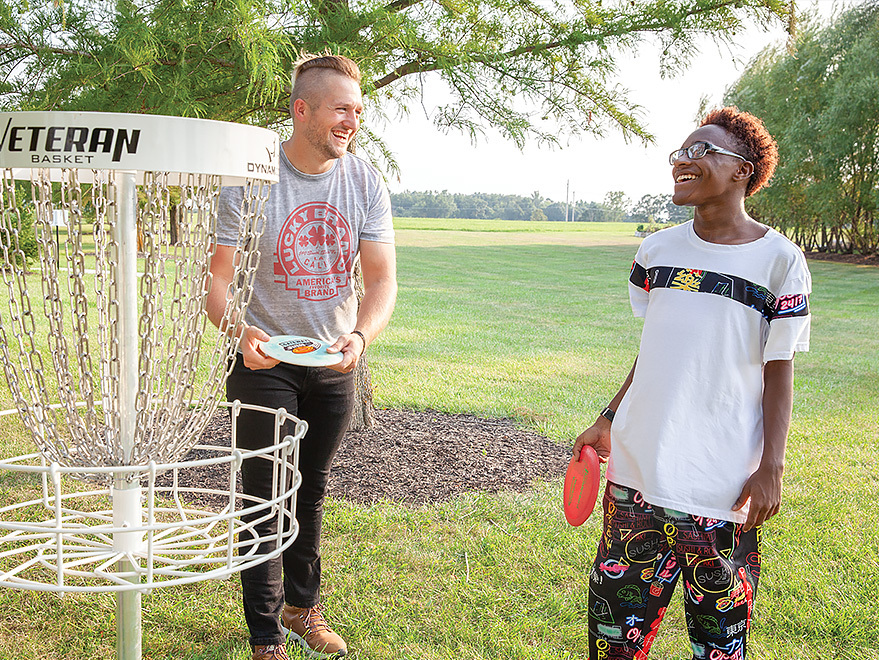 ---
And hope maketh not ashamed; because the love of God is shed abroad in our hearts by the Holy Ghost which is given unto us. - Romans 5:5
This fall, Gateway Woods will be launching a brand-new program — so new that none like it exists in the state of Indiana! In fact, throughout the country, there are very few, if any, other agencies who provide this type of service. We're thankful we don't have to start from scratch, though.
Gateway Woods Foster Care and Residential Programs are excited to announce a partnership that will allow us to serve more kids and their families in the near future! Earlier this year, we were approached by the Indiana Department of Child Services (DCS) to create a Professional Foster Care program on our campus.
Professional Foster Care is a program in which we will license a home on Gateway's campus to be a foster home, and the houseparents will be licensed as foster parents. In this home, we will welcome foster youth who have very high needs and will be providing them services through both our Foster Care and Residential programs.
Currently, there are over 600 kids in Indiana who need this level of service. These are kids who are too young to be placed in a residential program like Gateway Woods. These children also have high behavioral needs, making it difficult for them to remain in a traditional foster home, like those licensed through Gateway Woods Foster Care. The need is very real and very felt.
The goal of Professional Foster Care is to provide a stable placement for these children where they can experience the love of God, a safe and stable place to live, and work toward reunifying with their family. We will also be providing services to these children's families to prepare them to welcome their children back into their homes.
We will continue to offer the same Residential services that we currently have in the 4 other houses on the Gateway Woods campus. We will also continue to license, support, and provide all of our other Foster Care related services for Christian foster families. This is a partnership to meet the needs of yet another group of children who do not have a safe and stable place to live.
We don't fully know the future of Professional Foster Care. We do know that this is an opportunity we were not looking for, but God placed directly in our path. We are doing our best to follow God's leading right now. Please pray for us to continue following God and providing what these children need.
---