From Houseparent Kid to Intern
July 20, 2021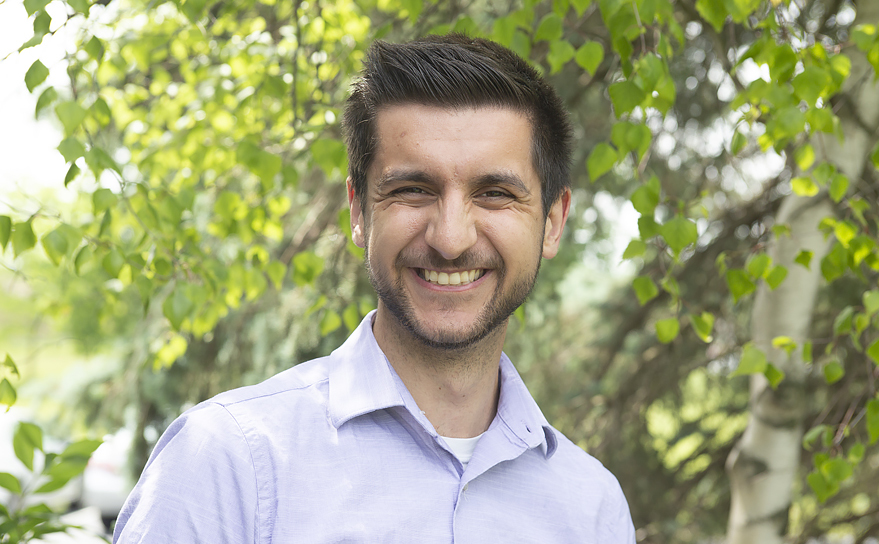 ---
"Living and working at Gateway, God has shown me a new perspective about people."
Sacrifice is defined by giving up something worthy or of value for the sake of something else. For 10 years of my life – first as a houseparent kid, then later working as an Education Intern at Gateway Woods School – I saw the definition of sacrifice played out in incredible ways.

As a houseparent kid, I saw my parents day in and day out, devote love, grace, and mercy to resident after resident after resident. No bounds were placed on the love they possessed for the residents in their care. I saw many residents throw fits of anger, tell my parents they hated them, or simply turned their back on them. I saw my parents struggle as they felt the strain it put on the family dynamic. I saw my tired, weary, and worn parents choose to constantly devote themselves to ministering to the residents.
My parents had reason after reason to walk out of residents' lives but instead, I saw them every morning choose to sacrifice their lives for the residents at Gateway. They treated the residents with compassion because they saw the residents as people in desperate need of a Savior. I praise God for this opportunity of living at Gateway as a houseparent kid, as it has shaped my passion for teaching.
As a math teacher, I love math, but it is only the medium in which I reach students. I recognize that every student has their own story, of pain, hurt, trauma, or abuse. Just as Christ saw my deeper hurt and pain, God used my Gateway experiences to show me how to look past my students' actions to find the deeper story. Gateway showed me that I can't take things personally, that people make mistakes, and people have pasts that dictate their present. Having that understanding in the classroom is an invaluable experience.
Gateway was rarely easy, but then we are not promised easy lives, in fact we are called to quite the opposite and to hold nothing back. There is always a background, a story, a trauma, or a pain that we don't quite fully know until we pour into others around us.
Living and working at Gateway, God has shown me a new perspective about people. Before we rush to judgements, let's understand their story. I know that can be hard to do for two reasons: One, it requires us to pursue someone and choose to love them even when it seems impossible. And two, we start to see ourselves that "while we were yet sinners, Christ died for us".
Is sacrifice hard? ABSOLUTELY! But God sacrificed His son for a wretched sinner like me, Christ laid down His life for me. Can I do any less for those around me? My only prayer now is, "God take my life, my hands, my voice, my silver and gold, my will, and my love and let it be consecrated, Lord, to thee."
---