An Open Letter to Covid-19
April 30, 2020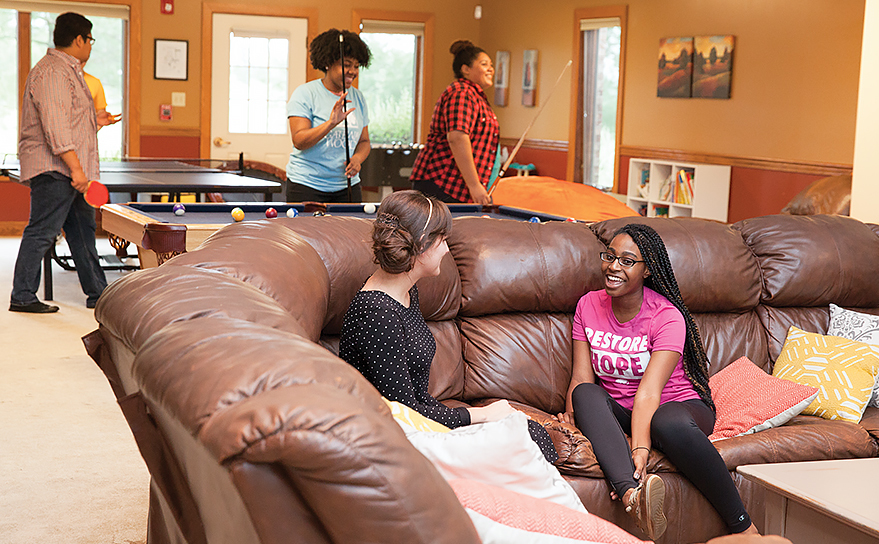 ---
Dear COVID-19,
Boy, have you rocked this world in the last few months! You've taken the term "going viral" to a whole new level. There is not a corner of this planet that is not being touched by you (except for maybe Antarctica). Your unprecedented popularity caught this world completely off guard.
You've driven most of us to our homes – whether we're attempting to continue working, schooling, or just to keep our families alive. You've closed down communities. You've shut the doors of churches, schools, restaurants, and small businesses — some temporarily and some permanently. You've completely shook the economy.
You've used the human body as your catalyst for global dispersion. Age, gender, financial status, location, mental state, societal class — you've left no demographic untouched. It's hard for anyone to have a conversation without bringing your name up. We can't even make plans for the future without considering your impact.
You've closed the Gateway Woods campus to visitors. Our residents and foster kiddos can't see their families face-to-face, nor can they meet with their mentors. Our staff has isolated themselves to cut down on the risk to their families and clients. Adoptions have stopped mid-stream with many families stuck overseas for who knows how long.
You've given us so many reasons to get discouraged. But you've given us even more reasons to choose thankfulness.
You've given our residents room to get creative with their extra free time. You've united our whole campus in a way that we didn't know we needed. You've shown us how bio-parents and foster parents can work together to do what's best for the kids involved. You've reminded our staff how slowing down can be a good thing. You've tuned us into the time we have. You've shown us what a blessing technology can be in helping us to stay connected.
You've allowed the Church to show the world we are not merely a building, but the living, breathing Body of Christ. You have opened up abundant opportunities for people to lend a helping hand to their neighbors. You've reminded us that nothing can make us socially distance ourselves from God our Father. You'll never hold the power to sequester our hope, dampen our joy, or steal our peace. God is still sovereign. You can't make a move without His say so.
You may think you're a big shot, Mr. Global Pandemic, but you are nothing compared to our God. The power you wield to inflict pain and suffering on these mortal bodies is indeed frightening. But these mortal bodies house eternal souls, and the crown that your name bears (corona) is no match for the King of Kings. We would like to remind you that the sufferings of this present time are not worthy to be compared with the glory which shall be revealed in me (Romans 8:18).
You see, COVID, this earth is not my home. I think I can speak for any Christ follower when I say that I'd choose permanent quarantine in my real Home than anything this world has to offer. Of all the reasons you have given us to be discouraged, you've given us no real reason to be afraid of you. You're just a virus.
Confident in Christ,
A child of the King
---