Challenging Yet Fulfilling
September 16, 2020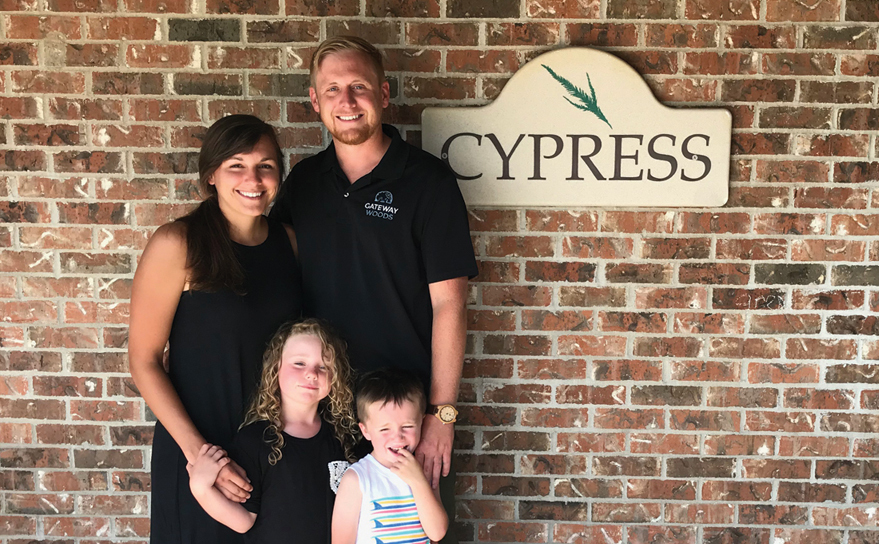 ---
"Our time as houseparents at Gateway Woods has been some of the most challenging‭, ‬fulfilling‭, ‬unbearable‭, ‬and wonderful times of our life‭."‬
When we moved to Gateway Woods 5 years ago, we had a 9-month-old little girl and no plan. We invested fully, gave our best, and found our passion. We praise God for the work He has done in our lives over the past 5 years as houseparents. God knew our passion for hurting youth before we did and He led us to a place we could fully invest and use the gifts He gave us to take part in His Kingdom work. He grew our hearts for the hurting, challenged us beyond what we would ever really desire, and continued to teach us more of His love, compassion, justice, and truth. Our time as houseparents at Gateway Woods has been some of the most challenging, fulfilling, unbearable, and wonderful times of our life.
It's interesting to me how something can be both unbearable yet so incredibly wonderful and fulfilling at the same time. I've come to recognize this mystery is God at work within us, His children, to prune out our dead branches and bring to life new eternal fruit. God was faithful to provide through each failure and victory.
He gave us a huge team of support to walk with us through each season. So many times, I was a crying mess, "gave up", or became angry about a situation. But just as many times, I had people pouring into me, strengthening me, challenging me, and pointing me to the reason we do this work. Taking the focus off me, and refocusing on Christ. I wouldn't trade this experience for the world.
A few things this job has taught me:
Nothing is as simple as it appears.
How to enjoy the simple things in life like cooking, gardening, and taking walks.
We are all in need of "treatment" and if we aren't willing to accept that we are going to be stuck in a rut for a long time (at GW, we call it Phase 1)!
How to accept and embrace my strengths AND weaknesses and how God created us all different for a reason…and that is good!
When God gives us supports and relationships and then those change, we can count on God to continue to supply our need through other avenues. God never forsakes us even through change.
Teenagers are challenging but fun and underneath all that tough exterior is a broken child longing for someone to set boundaries and teach truth so they can feel safe and grow.
The importance of being authentic - with the teenage residents, with co-workers, or with your spouse. Honesty, being assertive, and allowing others to see your struggle and support you through it creates relationships that last.
I love the ministry of Gateway Woods and the way God has used it to spread truth and touch lives: yours, ours, and the kids we work with.
---