To Everything There is a Season
January 20, 2019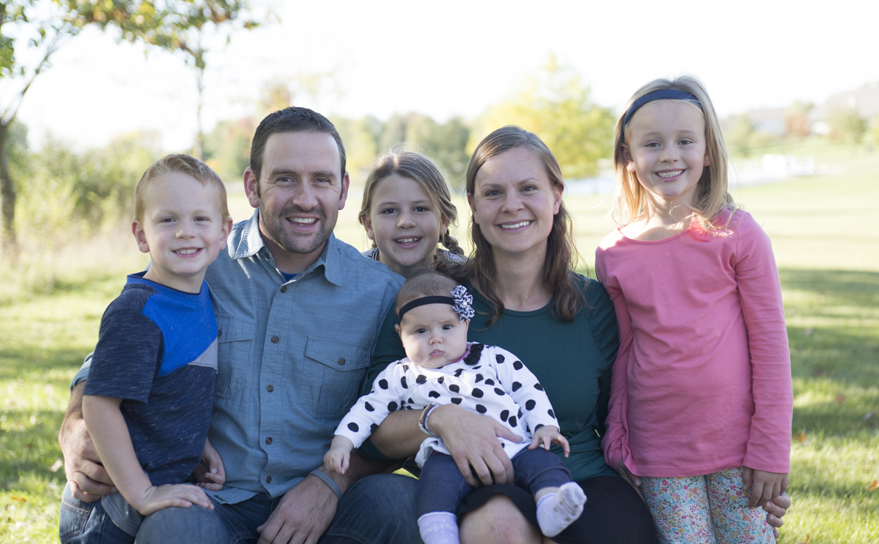 ---
Change is hard. At least that is a phrase you often hear. Do you enjoy change? Some of us welcome change and some of us dread it. Yet, life is full of change. Even the most "stable" of seasons in our lives can be full of change - both in and out of our control. Some of it is expected and even planned for, other change can be unexpected and even jarring, happening in the blink of an eye.
When we discussed the potential of coming to Gateway Woods to serve as houseparents, a veteran houseparent family shared this thought with us: "At Gateway, change is a constant." This has proven very true in our 2 years of being on staff at Gateway Woods, and also in our lives as a whole.
Behold, I will do a new thing; now it shall spring forth; shall ye not know it? I will even make a way in the wilderness, and rivers in the desert. – Isaiah 43:19
Time marches on and with it comes varying degrees of changes and modifications to our lives. It was a big decision to pack up and move our family from Illinois to Leo, IN in order to work at Gateway. It was a change. The story is similar for each staff member who has felt called to come and serve at Gateway.
The residents we live and work with have also experienced great change. Coming to live at Gateway takes them away from family, friends, and familiarity. Some of them desire change, some resist it. This is difficult, but also can be good.
In two years, we have been privileged to meet, live, and interact with a number of different young people (and their children). We have been blessed to get to know a lot of different staff members, working on different teams with various houseparents. Having spent the bulk of our time in Oak House (the teen mom program), we have seen babies born, toddlers grow, teens move in and move out. There have been lots of changes.
Through changing circumstances, deeper - and more important - changes are taking place. Changes in our own hearts. Changes in each of our lives - staff and residents alike. Changes through relationships and shared life experiences. It has been a great experience for us, and our own children have enjoyed being a part of the ministry. It has been hard. We have shared tears and laughter with our children, as well as with residents.
Some residents stay a very short time, while others may stay a year or more. We have heard residents comment "I'm so thankful I was sent to Gateway. It has changed me for the better and I don't know where I'd be if I had not come here." Not all have had this outlook, but sometimes that takes time. One thing is undeniable: the Gateway experience changes us all…and though it is hard, it is a good thing.
---