Rare Vulnerable Moments
April 20, 2019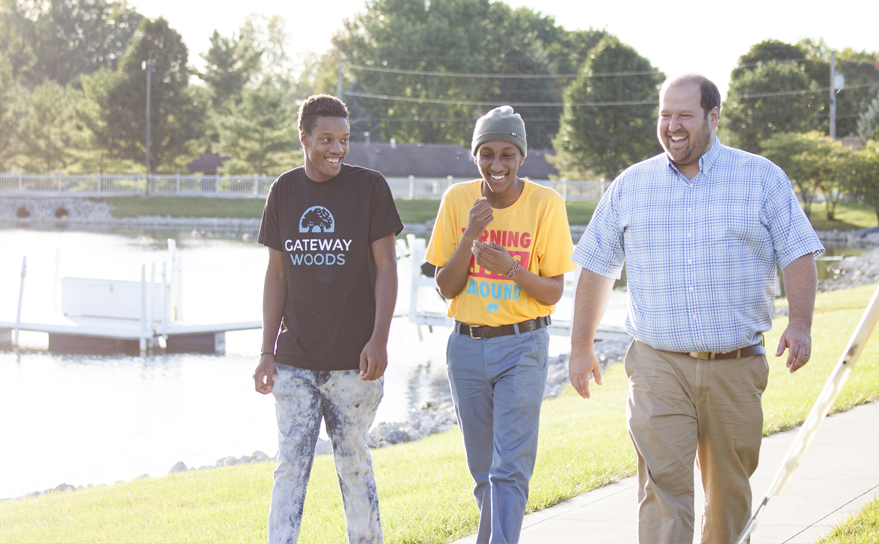 ---
My first full time counseling position after graduate school began at Gateway Woods. Like many new clinicians joining a residential community, I found myself caught in the fray of paperwork, learning to manage a multitude of schedules and the systems that place residents with us, all the while building rapport with both residents and staff members. Sometimes the role feels more like case management than counseling, but I still acutely remember the moment I knew I was where God had called me to be.
Residents often enter Gateway with their own vision of success: don't say or do anything dumb, keep your head down, and do what you're told.
They intend to "do their time" until the program finishes. But, as I warn them when they arrive, this strategy is rarely effective. Gateway Woods is not a holding facility, it's a treatment facility. So residents entering our care are entering a treatment program where they are expected to participate. Participation does not mean perfection, but means practicing resilience in the face of rupture.
One day, Jeremy came to my office when he was in the middle of just such a rupture. He had hurt himself and feared what he would do to others if something did not change. In this hopelessness, he revealed to me stories of his life that he had never told anyone. He was honest with himself in a way that few of us are willing to be. By the end of our time together, awash with tears, that honesty helped him to be kinder with himself and others, the beginning of the lifelong process of building both the empathy and insight to work effectively with others.
Those rare vulnerable moments, often deeply unsettling, however, are places where we often find God is already present. Those moments are not the end of the process, but the beginning of a longer process, as we learn to return (another way of translating "repent") again and again to the places where God is always – already – at work.
I am grateful when these young people invite me into the trauma of their lives. This is holy ground.
---