Shards of Broken Beauty
September 27, 2018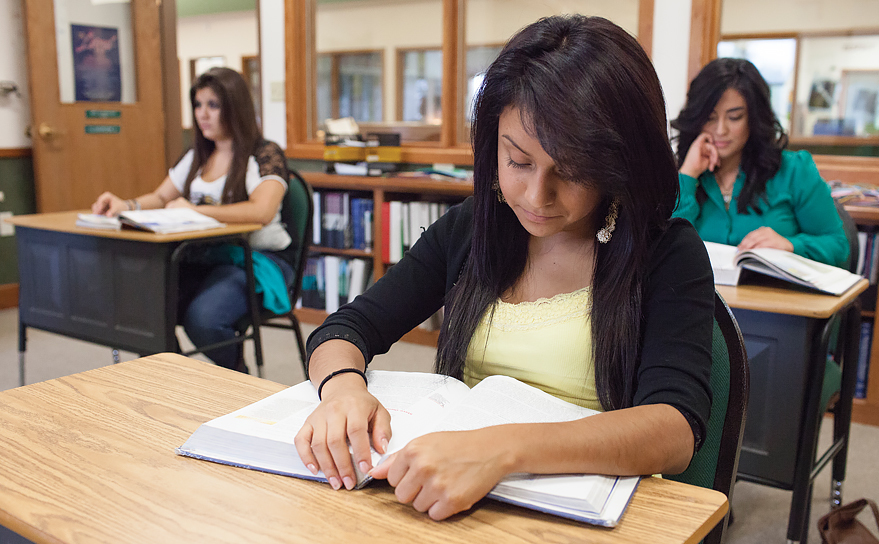 ---
I saw them learn to trust that God does indeed work all things together for good, even when they can't see it.
Every now and then, God blinds us. He blinds us to this temporal reality — a broken mixture of matter and man's will fighting against the curse to hold on to God's original "very good" — and gives us eyes to see.
With my mortal eyes, I saw about six students, each focused on a piece of paper, their pens or pencils wavering and swirling as they completed a writing prompt. But I also saw shards of broken beauty now back in the Potter's hands. I could see the souls who withered and cracked from addictions and abuse now overflow with the abundant life God pours out from His throne through the cross and tomb. They could go to school and learn without worrying about their next meal – or their next bruise. They could think; they could wonder; they could explore the minds and talents God gave them.
I recently ended a four-year career teaching at Gateway Woods School, and in those four years, I saw students threaten one another; I saw students cheat on homework; I saw a student demand of God why He would let a trusted adult abuse her. But I also saw them heal, some powerfully, some gradually, some seemingly permanently, some seemingly temporarily. I saw them laugh; I saw them conquer a difficult text passage; I saw them earn passing grades – excellent grades – when they previously earned primarily F's. I saw them ponder the message of the Gospel, all the way from Genesis to Revelation, in devotions class. I saw them learn to trust that God does indeed work all things together for good, even when they can't see it.
And when I saw with spiritual eyes, I saw that too.
I also saw me. I saw my pride; I saw my anger; I saw my anxiety – not as quirks or habits, but as real spiritual monsters that warred against God's very good plan. And when I saw that, I could better see God's heart, not just for me, but for all those who come to Gateway. All have sinned, but Christ can redeem all.
"Behold what manner of love the Father has bestowed on us, that we should be called Children of God," John writes in his first epistle. "... Beloved, now we are children of God, and it has not yet been revealed what we shall be, but we know that when He is revealed, we shall be like Him, for we shall see Him as He is."
I can't wait to see in Heaven my former students who trusted in Christ. I can't wait to see how God redeemed them after our paths crossed for four short years.
I can't wait to see not the end, but the beginning.
---