If These Walls Could Talk
May 09, 2018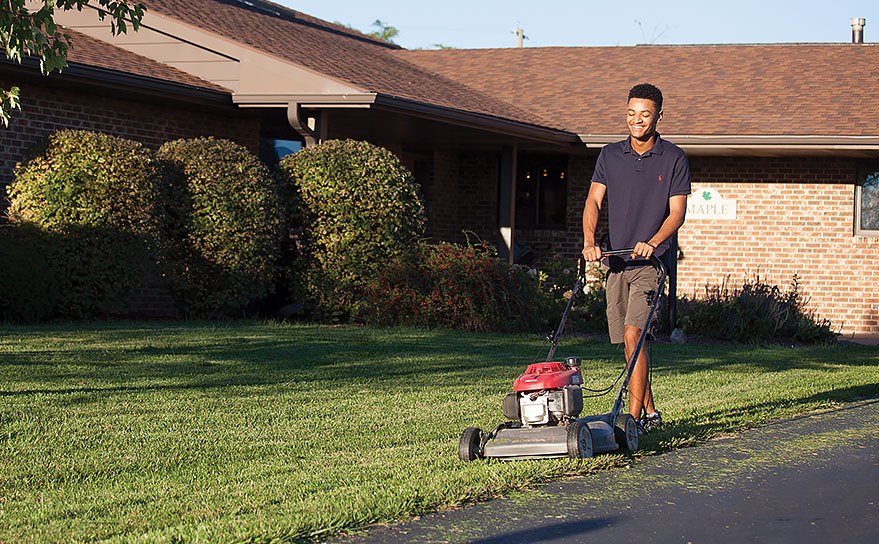 ---
After 31 years, 48 houseparents, and 187 residents, what kind of things do you think the walls of Maple House (formally known as New House) would share if you asked them?
We can only imagine the stories they might tell us. They might speak about the time a frantic young Aaron awoke his houseparents, because of his paranoia about the goat that was knocking on his window and keeping him up all night. Or maybe about the mysterious escape of a hamster in the middle of the night and a distraught Richie who had just lost his new pet. They could definitely share a few entertaining conversations between kids through the vents.
Maybe they would share memories of laughter. They could speak of the time a startled Joe hurled a manikin head out of the bathroom with a shriek as his houseparents watched with much amusement. Maybe they would share about the multiple false fire alarms triggered during the middle of the night, which awakened everyone from their sleep. Or maybe they would tell of the time houseparents and kids cleared all the furniture and decorations out of the great room and dining room so they could play dodge ball (we hope they don't share whose great idea that was).
There would be a lot of serious moments to recollect. These walls could share about devotions around the dinner table and story time with the houseparents. Or about the anguish and tears because of the painful memories of abuse. Maybe they would share about the anger and resentment that sometimes manifested itself in tantrums or carvings into furniture. They could also share about the disappointment of some of the teens who anxiously waited by the bay window watching for a parent who would never show up for a visit.
How about the time Zach found out from his house dad that his father had passed away from cancer? Or the time Andre broke down in tears by his bedside to surrender his heart and life to Jesus? Or the emotional phone conversation that Katie had with her estranged mother where she offered her mom forgiveness because that was what Christ had offered to her?
Oh, if these walls could talk, there would be much to share! There would be stories of heartache and sorrow but also stories of hope. There would be fond and funny memories. There would times of frustration but also times of jubilation over the smallest of victories. There would be countless prayers uttered (including some that could only escape as groans). But most importantly, there would be a reflection of life and hope because of Jesus. Even in the darkest of times, His light still shines.
As these walls could share memory after memory of the past, they would also share of a need for repair and restoration. In order for the children and houseparents of Maple House to continue making memories, it will need both repairs and a major renovation. Would you consider praying and supporting the Maple House staff and children this summer as we plan to undergo these necessary improvements?

---