2016 Auction Recap
August 22, 2016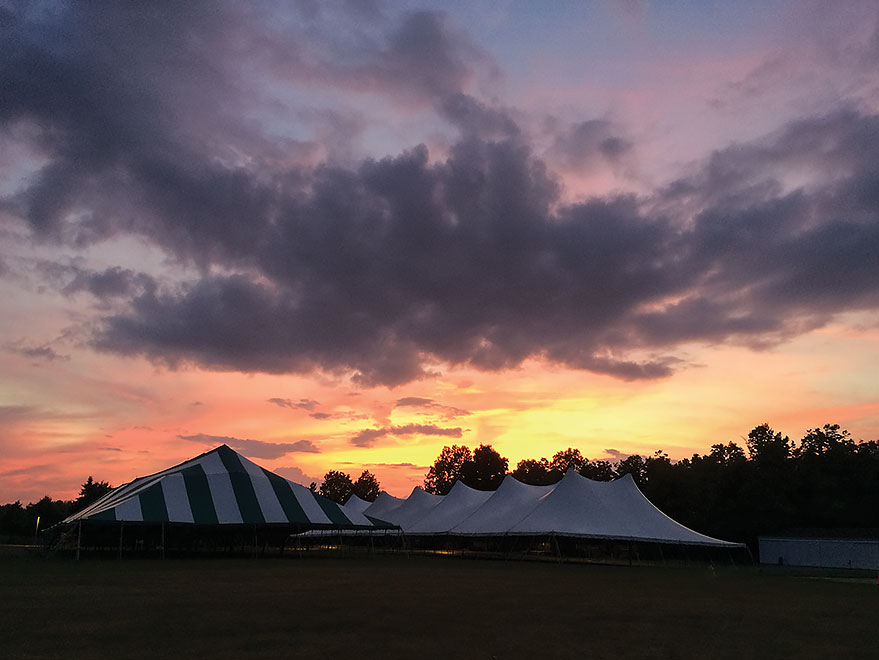 ---
The day was rainy, but about 250 people came. They parked their cars in an open field. The majority of the sales items were quilts and antiques.
Those words were penned referencing the very first Gateway Woods Auction in 1977. Thirty-nine years and forty auctions later, one thing was the same, but most things were different. People still parked in an open field. But this time the day was sunny, the vast majority of sales items were everything but quilts and antiques, and over 2,000 people came!
"This is amazing. I had no idea how big this was and how many people would be here…" It was inspiring to hear those words upon greeting one of our elder brothers who was attending for the first time. It was also encouraging to share a few words with a dear sister who organized the earliest auctions of the 1970's. She has been an ardent supporter ever since. Whether one attends for the first time, the fortieth time, or is coming the next time for the first time, it's always a day of remarkable blessing to be a part of those joining hands and hearts to do the Lord's work.
Finally, it would be remiss if we did not acknowledge all those responsible, and especially the One who makes it all possible. The Lord has blessed the work of the church through Gateway Woods with another tremendous auction! Thank you all so very much for the marvelous support. Thanks to generous donors who lovingly give so that there might be something to sell. Thanks to the determined auction committee, that works tirelessly for an entire year to organize and improve the event. Thanks to the enthusiastic attendees, who support and encourage by buying and just being there. Thanks to the relentless prayer warriors who cover the event in petition for the Lord's divine hand, and thanks to Him, who takes all our meager efforts and multiplies them for His glory! This year the Lord has once again overwhelmed and humbled us by providing over $550,000 in auction proceeds! Praise God! We look forward to seeing you all next year!
---