Mentoring Hope
January 05, 2023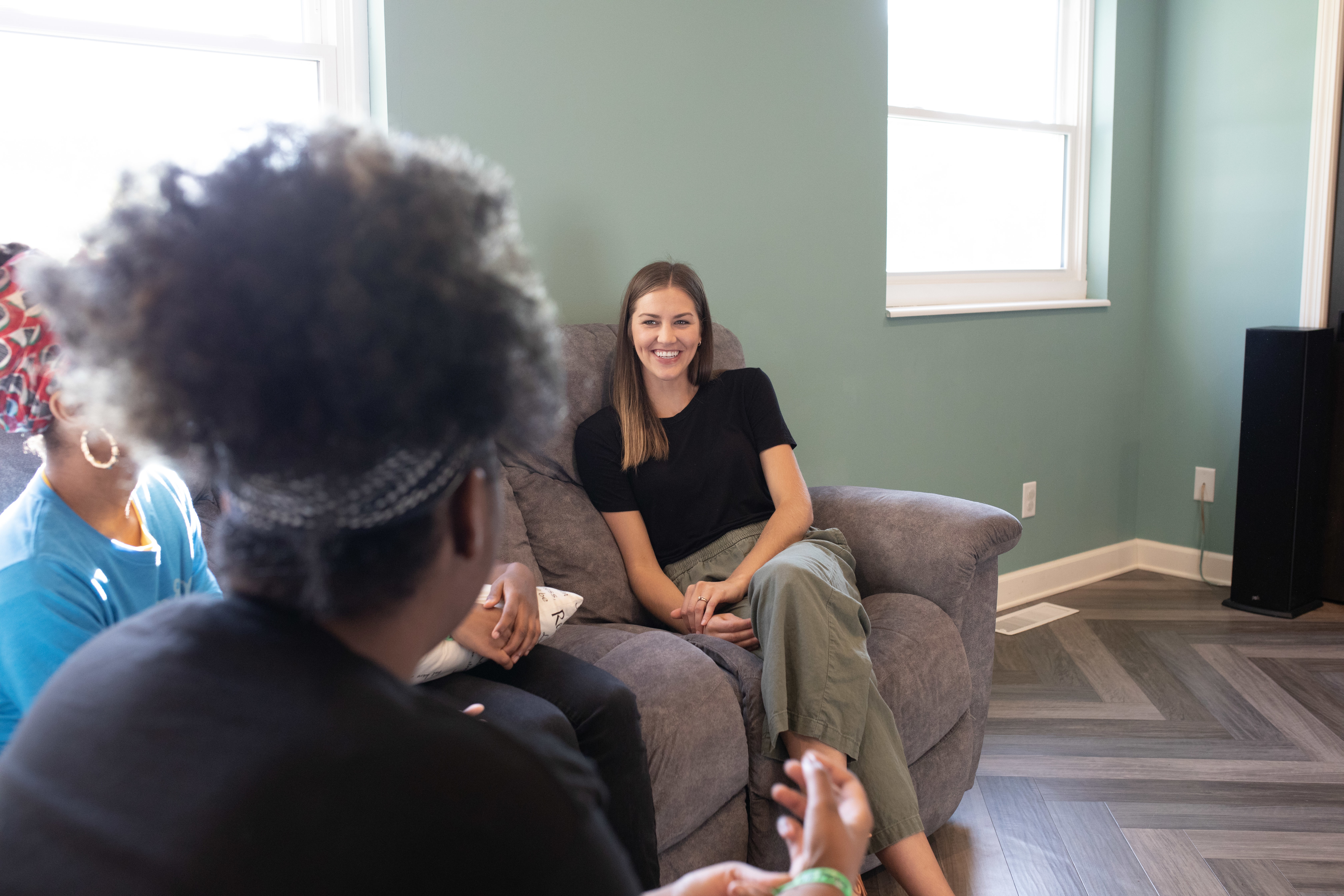 ---
"Being a mentor is not one-sided. In our brief time together, we both gave and received."
My involvement with Gateway Woods began when I was the Mission Team Leader at a local church. We were looking for somewhere in the Leo/Grabill area where we could serve, and another church recommended that we check out Gateway Woods. While exploring the various volunteer options, I fell in love with the LARC program. Looking back over my life, I have been a mentor to many in various situations, and I thought that would be a good fit for me. I especially liked the prospect of being able to support a new mom, because neither of my adult children plan to have children of their own. My thought was that mentoring a teen mom would be as close as I would get to having a "grandchild."
It took over a year before I was matched with "Hope", and I had become a little impatient about that. However, I now realize that it was all in God's timing. I would not have had time before to make this commitment, and there she was - the perfect young lady waiting for a mentor like me. While Hope has moved on to live with family, we continue to keep in touch, and I pray that she knows that she can always reach out to me for advice or to be a listening ear.
It is unbelievable how much we have in common. Being a mentor is not one-sided. In our brief time together, we both gave and received. Hope and I both love to play games, cook, and eat! We taught each other new games, we cooked for each other, I introduced her to some new foods, and I loved taking her to our family's favorite restaurants. I always looked forward to the time we spent together and watched her baby change as he grew each week. I liked to think that he had a special smile just for me.
I am so encouraged to see how hard Hope is continuing to work towards getting her high school degree while she's also learning to be a good mother. I can't imagine how hard that must be. Hope received great guidance from the Gateway staff while she lived there and I like to think that between what she learned from them and with the little time she and I spent together, her life's journey is on a better path than before she came to Gateway Woods.
Please join me in praying for Hope and her child that they may always remember they are children of a God who loves them so very much.

---