Auction Memories 
September 08, 2023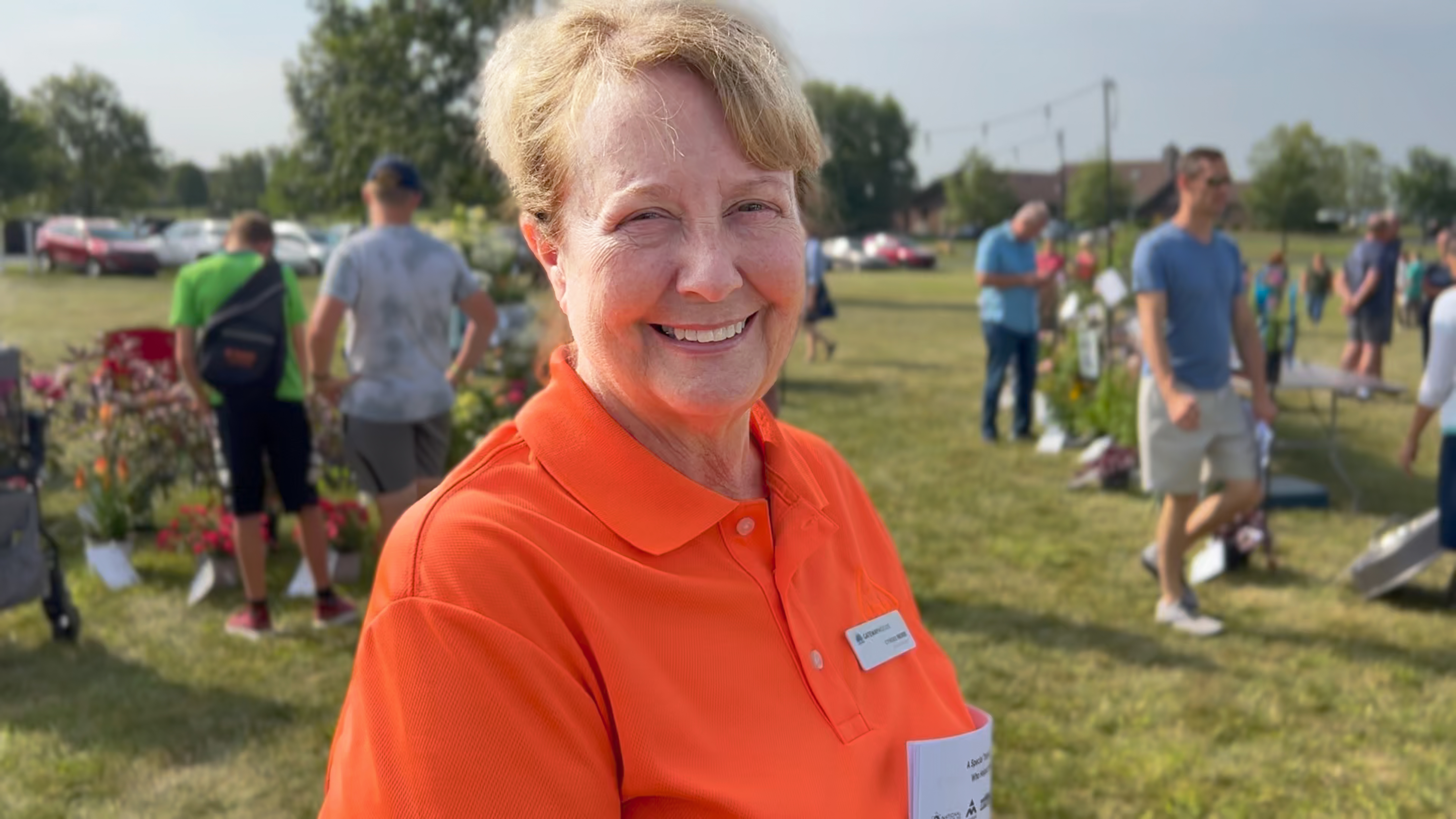 ---
"For the last 6 years, as the Auction Chairperson, I have soaked in that feeling of anticipation and excitement."
Many are the plans in the mind of man, but it is the purpose of the Lord that will stand. Proverbs 19:20-21
There is no feeling like pulling onto a very quiet Gateway Woods campus early on Auction Day. The sun rising, burning the dew off the grass, and lingering fog from the air. The tent flaps down, protecting and covering almost 1,500 donated items for this year's Auction that would go home with generous people from far and wide by the end of the day. The smell of grilled sausage faintly drifted from the food area while the parking volunteers stood ready and eager to safely direct cars into the grassy field-turned-parking lot. For the last 6 years, as the Auction Chairperson, I have soaked in that feeling of anticipation and excitement.
As families streamed in, walking or taxied in by golf carts, a corner of the white tent is pulled back where bidders come to claim their bidder numbers. Numbers that will be used to purchase delicious meals, baked goods, ice cream, BLT sandwiches, smoothies, coffee, lemon shake-ups, popcorn, potato curls, and pizza. Numbers that are held tightly by excited kids and teens waiting for Kid's Korner and Teen Spot to open and the Teen Auction to begin.
As I look back on my time in this role, 2020 is a year that will be remembered for all things that didn't happen due to Covid-19. In April, the auction committee made the tough decision to go virtual for the 43rd Auction. That sparked the 2021 Hybrid Auction, which included both online and in-person and has been successful ever since. 2023 was another unbelievable year, beginning with the Gateway Choir singing "Jesus Saves" and "We Will Glorify" joined by the audience, followed by a special message from Ed and Deb Graf.
As we drove away Saturday evening, the campus was quiet again, and the tents stood empty. I wonder about the stories these tents could tell…stories of generosity, excitement, laughter, delicious food, and friends reuniting. But the best story of all is told by the brothers, sisters, and friends of the Apostolic Christian Church, coming together to demonstrate to the youth and family Gateway serves that we care and love them.
---