Jaw Dropping Generosity
July 22, 2022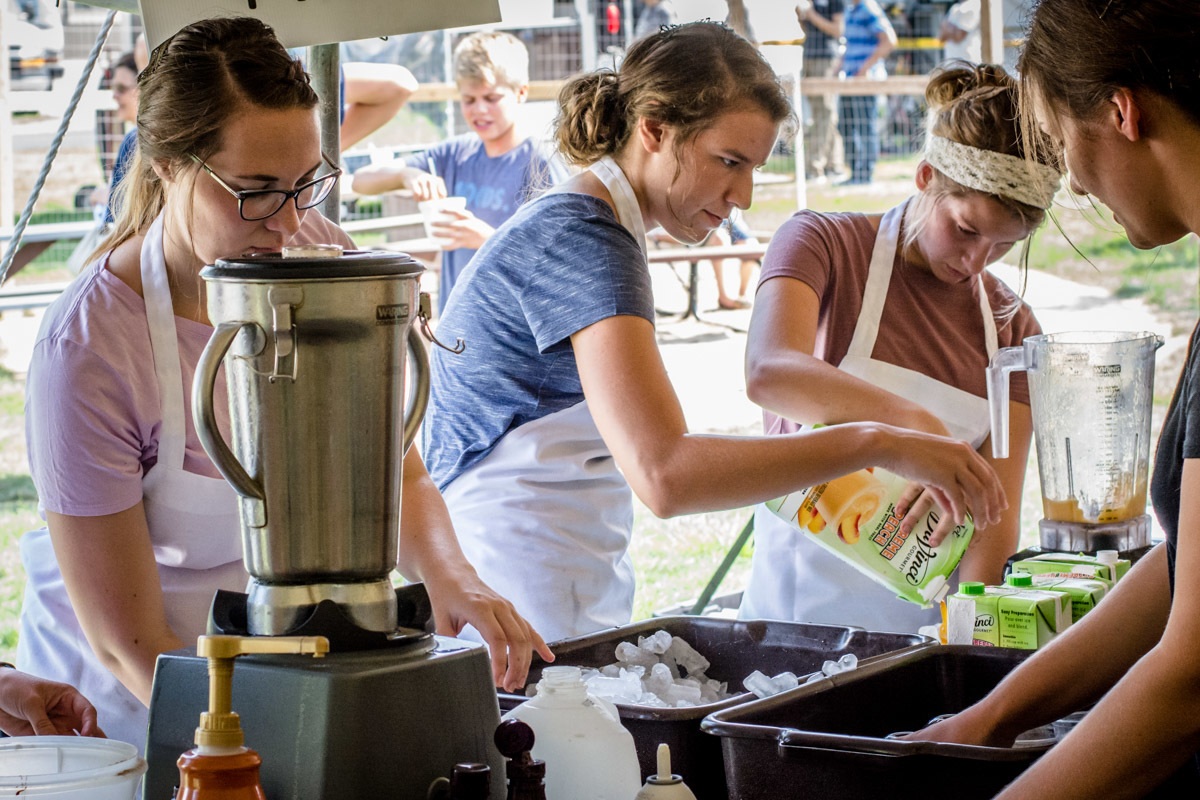 ---
"If you have breath in your lungs and a willing heart, you have the ability and skillset to be generous."
It happens every year. Some generous heart comes to the Auction and bids an obscene amount of money on an everyday item (say, $20,000 on a set of vice grips). All around the tent, jaws drop and hands erupt in applause. Maybe even a tear or two leaks out over a cheek, likely from an Auction Committee member.
The best reactions, by far, are from the residents: "Why did they do that? Don't they know they can just get that on Amazon for like way cheaper?!"
Cue the houseparents' attempts to throw all previous lessons on budgeting out the window and guide the conversation to eternal things. "Why do you think they did that? They did it for you."

Most residents don't know what to do or how to feel. This is a love they've never known before. An unconditional kind of love that says, "I don't know who you are or what you're going through, and honestly, I don't need to. All I know is that I trust this ministry to take care of you and plant seeds of Truth in your heart. While they may not be able to 'fix' you, I believe they can point you to the One who can. And that's good enough for me to spend my hard-earned dollars on."

You may not have the kind of bank account that drops jaws and causes tears (at least not in a positive way), but that does not make you less generous. If you have breath in your lungs and a willing heart, you have the ability and skillset to be generous.

Every August, about 400 volunteers converge on the Gateway Woods campus, filling it with the life, love, and generosity of the body of Christ. Some grill pork chops or make coffee in the Food Tent. Some run the Kids Korner or supervise the bounce house in the Green Tent. Some sell lemonade shakeups or potato curls in the Red Tent. Some print bidder numbers or put out IT fires in the White Tent. Some auctioneer or read item descriptions from the stage. Some empty trash cans or keep an eye on the toilet paper in the port-a-johns. Some park cars or drive the golf cart valet.

Some spend the 4 months prior making big decisions. Some spend hours washing potatoes. Some spend the week organizing over a thousand items in the gym. Some spend their talents running electrical wires. Some spend 2 days riding a bicycle toward campus. Some come every year just to help clean up when the day is over.

Do you get the idea? There are SO many opportunities to be a blessing on this day – and the weeks leading up. We can't do it without you. Because when you show up to volunteer your time, talents, and treasure, you remind staff and residents alike what the body of Christ is capable of when it is united for a common cause.

THAT is generosity worth dropping jaws.

If you'd like to volunteer for the 2022 in-person Auction, please visit gatewaywoods.ivolunteer.com to sign up. For questions, contact Janice at gwauctionvolunteer@gmail.com or 260.376.1742.
---