From Fragile to Miracle
February 01, 2022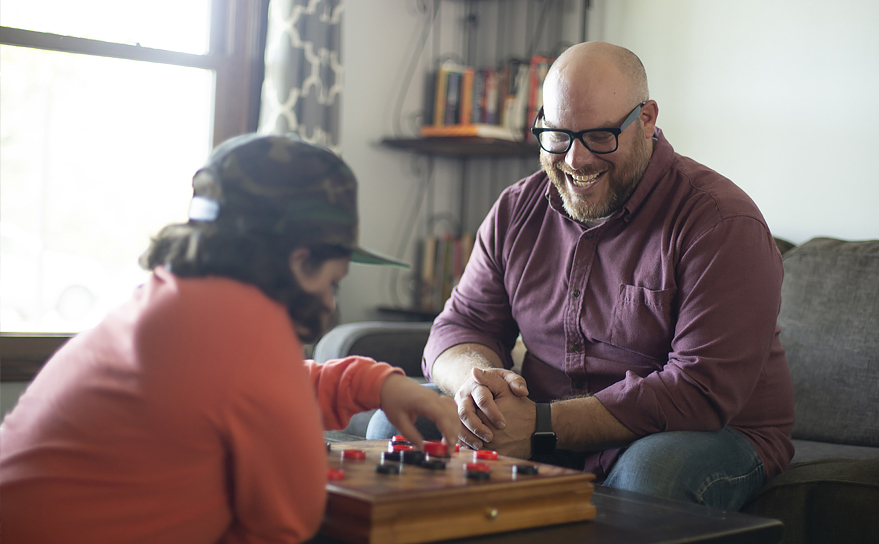 ---
"I praise God that He used this one little girl to change my mind."
Has God ever used someone else's situation to change your way of thinking? Has He ever used a child to show you He's still working miracles today?
After working in the foster care system for nearly 20 years, it saddens me when I think about all the kids with serious medical conditions who need a home where they can heal. I have seen far too many kids go into foster homes where the parents aren't able to care for them, only to be moved from foster home to foster home. Or, worse yet, go to juvenile nursing homes because no one is willing to meet their needs, whatever that takes. I have seen the worst that the foster care system does to kids who are in hopeless situations.
Four years ago, I started working at Gateway Woods and met kids who had similar high medical needs. My thought at the time was, "these foster-to-adopt placements sound great, but they won't last." That was my experience and that was the easy way to prepare myself for what I thought was the inevitable end.
Then, I met Ruby. Ruby was a little girl who was not only developmentally delayed, but she had several serious medical concerns that required a very specific and high level of care. I thought I knew the routine: she'll survive, but there is no hope for her to thrive. She can't truly have a good quality of life.
Through Ruby, God completely changed my heart. I witnessed a foster family take her in and love her unconditionally. I saw their church family pray for her and support her foster parents. I saw a family who said "whatever it takes, we are committed to her." This was a girl who wasn't born into their family — she was a stranger they chose to pour their love into.
Four years later, I can truly say, with full confidence, that I have seen miracles. This same little girl – a baby when I met her – was so fragile and so vulnerable. I didn't think she would ever enjoy life, and now she is laughing and playing the way most kids do. She was adopted by a family through Gateway Woods and is so loved by them. She is in a church community that accepts her for who she is and lifts her up in prayer faithfully.
I praise God that He used this one little girl to change my mind. Today, when I see kids like Ruby go into Gateway Woods foster homes, I pray for them and think about what God can do in their lives. Because when families bring kids into their homes, choose to love them unconditionally, and the entire family is surrounded by prayer and support, miracles DO happen.
God promises to give hope to the hopeless and strengthen the weak. God can also work through families and churches to perform miracles. Are you willing to be part of what God is doing for children who are in seemingly hopeless situations? Are you ready to pour into those who are weak physically, emotionally, and spiritually and watch God work?
---