2015 Auction Recap
September 02, 2015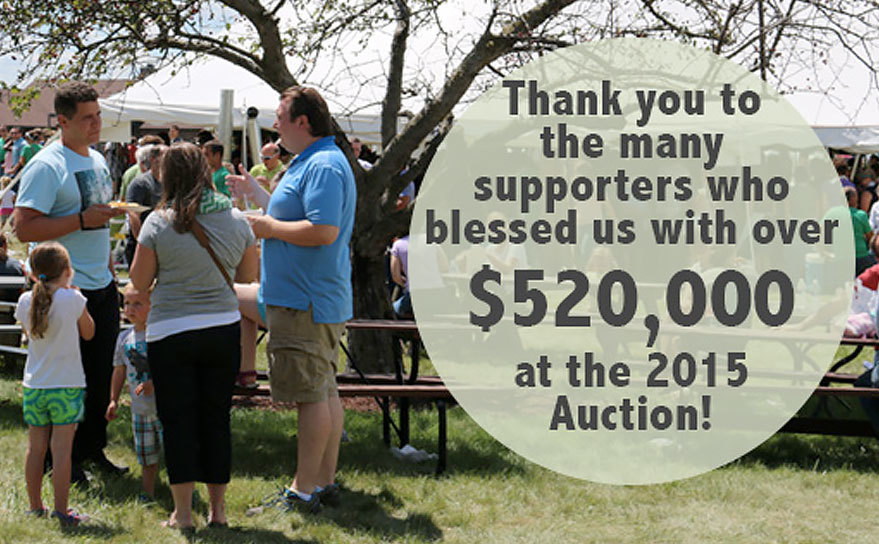 ---
"The Lord bless thee, and keep thee: The Lord make his face shine upon thee, and be gracious unto thee: The Lord lift up his countenance upon thee, and give thee peace." Numbers 6:24-26
Once again nearly 2000 bidders came to our campus for the 2015 Annual Gateway Woods benefit Auction. Thousands of attendees blessed us by coming to our campus, purchasing food and items and volunteering their time. It was breathtaking to see so many people willing to give their hard earned money to help the mission of serving children and families in need. This year God blessed us with over $500,000 for the first time through your donations! We praise Him and thank you for this incredible outpouring!
God blessed us with an incredible, record-breaking Auction once again this year. Thanks to our many supporters who attended and blessed us!
The Auction is a great experience for those of us at Gateway Woods for several reasons. The most obvious of which is the amazing financial support it provides. However, in addition it provides a breath of fresh air to the staff to see thousands of people offering support and encouragement. It is a great reminder that we aren't serving alone! Also, every resident at the Auction is a witness to the fact that thousands of people are willing to come and support them in their striving towards change. Many have never witnessed anything like it!
Once again, thank you for blessing us with your support, year round and at the Auction. We pray that God blesses you as you have blessed us. 
The 2016 Auction is scheduled for Saturday, August 6th.
---