LARC mobilizes, equips and inspires the community to connect with unsupported people.
A lot of teenagers dream of becoming an adult. Independence and freedom to make their own choices are at their fingertips. But for some of America's most unsupported teenagers, turning 18 means the end of services and resources that the system has made them dependent on. "Aging out", to an unsupported youth, looks a whole lot like treading water in the middle of a raging ocean storm.
If they somehow manage to ride the waves until the wind dies down (maybe in a couple of years), they still feel all alone with no one around to lend a hand or point them to the shoreline. How can we as a society expect these young people to provide for themselves, let alone a family, if all they can concentrate on is keeping their head above the water 24/7?
The LARC Initiative exists to build a community where unsupported people can grow the resources and relationships they need through Jesus and His people. LARC is not a rescue boat. No, we're here to hand out "snorkel gear" in the form of resources like job training. We provide "swim coaches" in the form of relationships like mentors and community partners. We rally the community to come alongside and encourage these young people with compassionate care.
Watch the video below to learn what LARC looks like in action.
2021 by the Numbers
0
Children Who 'Age Out' of the DCS System Each Year
---
---
0
Youth Enrolled with LARC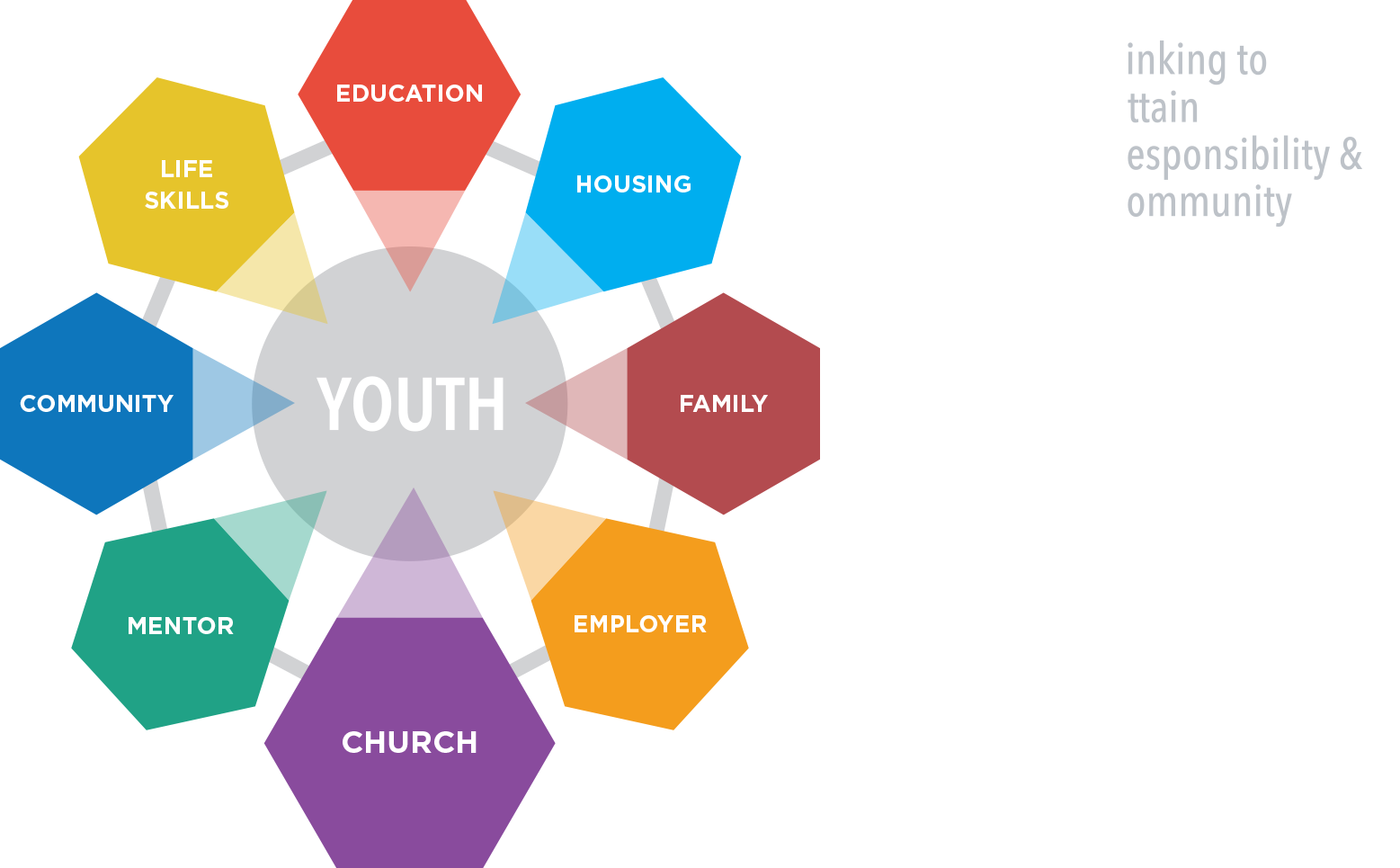 Education
Educational resources help empower our friends and qualify them for better paying jobs so they can provide for themselves. We partner with individuals and organizations who are committed to helping with navigating the college, trade school, or TASC process. This may include financial aid, tutoring, admissions, or job training, among other things.
Housing
Housing resources help our friends from losing their jobs, kids, and dignity. We partner with landlords and complexes that cover varying degrees of need for independence, and who can help our friends get their own place. WillowBridge opened in the fall of 2019 to provide a safe place to land for young adults who need help transitioning to independence.
Family
Family resources help our teenage and/or single mom friends to avoid losing their own kids to the system. We connect them with parenting resources and relationships that will encourage and equip them to provide and care for their family.
Employer
Employment resources help our friends secure a job and give them a sense of purpose in a positive work environment. We partner with local businesses who are willing to come alongside our friends and teach job skills with compassionate care. Depending on the needs of each of our individual friends, full time and part-time opportunities are available.
Church
Church resources help our friends feel connected, loved, and understood. We partner with local congregations who love to welcome our friends into their life-giving church families. Depending on some things like location and other preferences, we can point our friends to several churches where they can get plugged into a youth or Bible study group.
Mentor
Mentors help our friends feel supported, heard, and loved. They are the life-blood of LARC and are community members who model Christ to our friends and create an emotionally, physically, and spiritually safe relationship for them. They welcome our friends into their family by spending time with them and developing a supportive, consistent relationship.
Community
Community partners help our friends get prepared for the future. We partner with local food banks, furniture banks, and other such organizations to connect our friends with the physical and emotional resources they need to go from surviving to thriving.
Life Skills
Life skills resources help our friends feel equipped and hopeful for the future. We use an online curriculum to assess and implement the learning of crucial life skills that our friends need to live independently. Many subjects are covered from budgeting to communication skills; from how to maintain a household to how to keep a job.
Get Involved
Pray
We cannot thank you enough for the prayers offered on behalf of our staff and those we have the honor of serving. Please pray for wisdom for our staff and mentors as they strive to shine Jesus to our friends. And please pray for the youth and adults we serve who are navigating difficult transitions and life circumstances.
Mentor
Mentors are the life-blood of LARC. Just a few hours a week investing into someone else makes a huge difference. A phone call made, a game played, a meal cooked, are all valuable ways to come alongside and do life together all while building relationship.
Volunteer
LARC is made up of a network of partners and volunteers who understand the importance of providing support to our friends in transition. Everyone can do something and we would love to put your passion to use with things like providing transportation, teaching a class/life skill, or any number of ways you'd like to get involved.
Give
LARC does not receive any state funding and thus relies solely on private donations and church collections. Your financial partnership allows us to continue to restore hope and provide a network of support to our friends in need of resources and relationships. Please considering donating today.
Meet Our Staff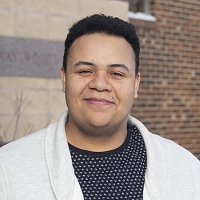 Travon Erickson
LARC Services Director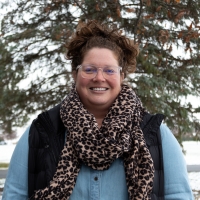 Chelsey M. Conroy
LARC Coordinator
Kiley Knoblauch
LARC Coordinator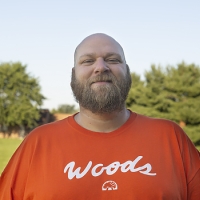 Rob Parker
LARC Coordinator
For the first time in my life, I feel solid and I know that it is because of what God is doing in my life…but he really used the relationships I have built and the opportunities I have had through LARC to get me here.
Jenna (LARC Client)
The LARC initiative opened our eyes not only to the huge need teens have for relationships, but to ways we can make an impact.
John & Nancy (Mentor Family)
I have invested in the lives of many kids and some of them didn't have a soul in the world to care for them but me. Christ lead me to step into lives that I didn't always understand, to demonstrate the kind of love this world can't comprehend and I quickly realized that this work changes us all.  
Rich (Mentor)
Common Questions
While a youth is in Gateway's Residential Program, we like for them to meet weekly with their mentors. After they leave residential, this becomes more organic and driven by your mentee's schedule.
Many of our friends will be aging out of foster care and will need ongoing support when that happens. Our desire is for the mentoring relationship to play a significant role in their life well into their independence.
The LARC staff will be your greatest asset, whether you are a job partner, mentor, or other community partner. We provide training and counsel as long as your relationship exists with a LARC friend. For mentors, the LARC team can point you to any resource partners you may need to utilize to help your mentee find housing, a job, education, counseling, physical needs, etc.
We always like to get started with getting to know you, your passions, and your strengths. This gives us a good foundation to best connect you with a mentee. You can get started using the contact form above.
The LARC staff knows both our LARC friends and partners well, and we work hard to make the appropriate connections.
Yes! LARC is 100% voluntary, so all our friends WANT the resources and relationships we offer. We believe you both will benefit from getting to know people who come from different places and perspectives. You don't have to have shared experiences in order to show empathy, compassion, and a desire to help.
Church communities are a very important part of getting our LARC friends connected. Your church family is likely full of life-giving people who are also potential mentors, business owners/managers, rental property owners, and other willing volunteers. Let's start by lining up a meeting with your pastor. Fill out the contact form above to get the conversation started.
From the Blog
The Latest News & Stories From Gateway Woods