Building forever families for over 20 years.
Since 2003, Gateway Woods has completed more than 600 home studies and has been involved in the placement of over 400 children. Today, we approve families for adoption in both Indiana and Illinois, are Hague Accredited, and finalize an average of over 60 home studies in a year. Being Hague Accredited allows us to collaborate with agencies across the United States to help children find their forever homes with Christian families.
"For ye have not received the spirit of bondage again to fear; but of adoption, whereby we cry Abba, Father." - Romans 8:15
Through our intercountry collaborations, we have connected Christian couples who desire to grow their families with children from over 25 countries around the globe.
Domestically, we have assisted in the adoption of children from 8 different states. We have worked directly with 60 expectant parents by creating adoption plans that will provide the best possible future for their children.
2021 By the Numbers
0
Intercountry Home Studies
---
---
0
Intercountry & Domestic Placements

Adoption Gateway
Are you an expectant parent trying to wade through the emotions that come with considering an adoption plan? Are you facing infertility and have questions about other ways to grow your family? Are you just curious about the adoption process and what services we offer? Visit our services website today: AdoptionGateway.org
Types of Adoption
Domestic Adoption
Domestic Adoption is when parents adopt a child who was born in the same country in which they live. We are licensed to provide domestic adoption services to families who reside in Indiana or Illinois. However, we can match these families with infants or children from any state through collaboration with out-of-state agencies or attorneys. All expectant parents are Illinois residents or Indiana residents that live within a 2-hour radius of Fort Wayne, Indiana.
For more information please visit our Adoption website.

Intercountry Adoption
Intercountry Adoption is when a child is adopted outside of their birth country. We are licensed to provide intercountry adoption services to families who reside in Indiana or Illinois. Since becoming Hague Accredited in 2013, we are able to complete home studies and post adoption services for any country in the world that places children in the United States for adoption.
For more information on the accrediting organization please visit the Department of State's website and COA's website. For more information please visit our Adoption website.
Meet Our Staff
Dan Sparling
Director of Child Placement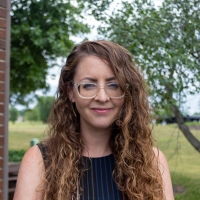 Kim Blanchard
Foster Care Program Manager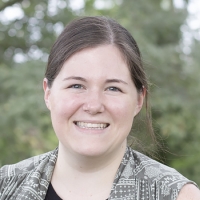 Lydia Williamson
Adoption Case Manager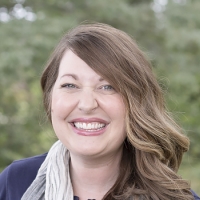 Rachel Bristol
Adoption Case Manager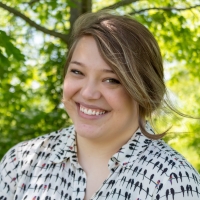 Hope Klopfenstein
Adoption Case Manager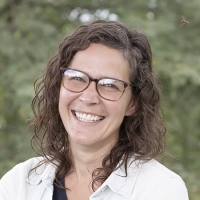 Nichole Suvar
Systems Coordinator
Almost ten years ago, you came to our aid and pushed a home study through in record time for us to be able to adopt our son, who was born in PA two weeks after we found out about him. We are still so very grateful for the kind, efficient way you helped us out and aided us through the process. We have referred various of our friends to you over the years, because we knew they'd be in good hands if they chose to work with you!
Judy (Adoptive Parent)
Gateway Woods is a loving Christian based organization as well as all of your adoptive parent options. There is no judgement...it doesn't change how they look at you no matter what you have done or what you have been through you are loved all the same as well as your child. Gateway Woods has a large variety of beautiful-hearted parents awaiting your beautiful child. Adoption through Gateway Woods is a great option.
Sue (Birth Mother)
The staff at Gateway Woods has walked with our family through six adoptions – both domestic and international. They have been there to answer questions, give advice, and celebrate joy-filled milestones. Our relationship with Gateway has continued even after our children have arrived home. We know we can turn to them for support at anytime!
Tonya (Adoptive Parent)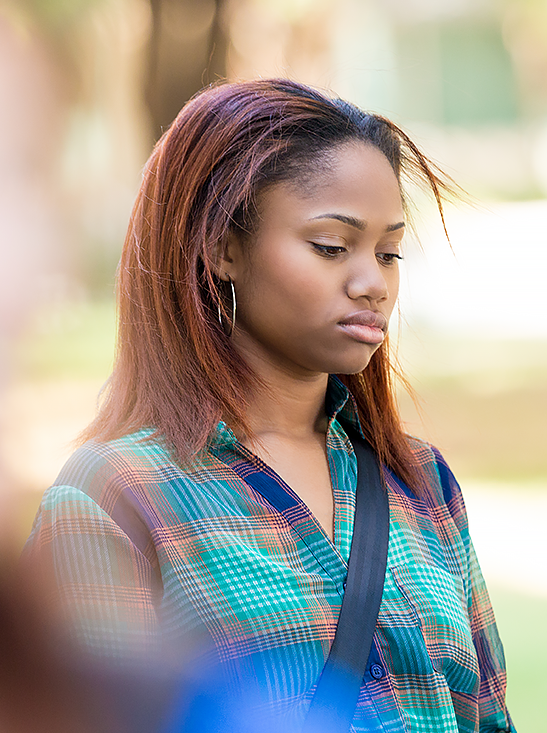 Common Questions
Personal Commitment to Jesus Christ and actively involved in a church. Mature Christian couple married at least 2 years and at least 21 years of age and a stable income. Stable and loving environment with a real love and commitment to children. Meet the Indiana state adoption standards and child's country of origin standards (intercountry adoption).
One is not better than the other but intercountry adoption is a better match for some families and domestic adoption is a better match for other families. For intercountry adoption the adoptive family must have an interest and desire to learn about other cultures, be willing to adopt a toddler or older child or a sibling group, be willing to travel to their child's country of origin, be willing to complete extensive paperwork, and have patience after placement for their child's transition to a new culture, language, and living situation. For domestic adoption the adoptive family must desire to adopt a newborn infant, be willing to be involved and minister to the expectant parents, and understand that the expectant mother may change her mind about adoption placement.
A home study is an evaluation of your family to make sure you have the right motives to adopt, are a stable, loving family for a child, have adequate space and a safe home for a child, and have the abilities to parent the child you desire to adopt especially a child with special needs. You do not have to know if you are adopting domestic or intercountry to start the process as we can give you information to help you make this decision and the paperwork for the home study is essentially the same for domestic or intercountry adoption.
China is the most popular country as there are so many special needs children available from infancy to teens, and from mild correctable special needs to severe special needs. China's adoption program is also very stable with most children receiving loving care, and only involves one trip of 10-14 days for placement.
There is no cost for you. With all the stress of the pregnancy we can help take away the stresses of worrying about your electric bill or other basic living costs.
Yes! By choosing private adoption, you will be able to choose a family, meet the family, and decide on the best adoption plan for you and your child or children. It is never too late to choose adoption.
It is rare if a woman feels sure and normal to have very mixed feelings in this life-changing decision. We can talk to you and help you work through your options.
You can choose an adoptive family after reviewing adoptive family profiles. The family profiles give you pictures and other information about the adoptive family such as why they want to adopt your baby, their personalities, hobbies and interests, education, occupations, their home, and Christian faith. You can choose a family that you feel is the best match for your child.
Our agency visits your child and the adoptive family in their home at least twice within the first year, in addition to frequent phone contact. We require that the adoptive family take your child to a pediatrician for medical exams and a developmental assessment. We help the adoptive family obtain evaluations from medical or child development specialists if there are any medical or developmental concerns and obtain any recommended services.
From the Blog
The Latest News & Stories From Gateway Woods