Blessed in 2015
December 30, 2015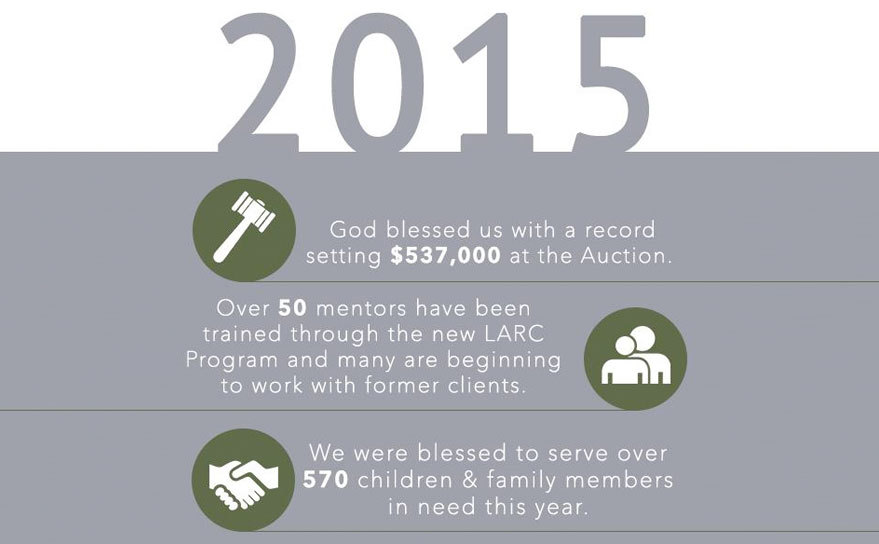 ---
"Blessed be the God and Father of our Lord Jesus Christ, which according to his abundant mercy hath begotten us again unto a lively hope by the resurrection of Jesus Christ from the dead." 1 Peter 1:3
As 2015 comes to a close we cannot help but be struck by how God has blessed us throughout the year.
We will be entering our 40th year in 2016. At Gateway Woods we are not strangers to God's goodness, provision and guidance, but we are still regularly struck by His wondrous provision for us. Here are just a few ways that God moved at Gateway Woods this year:
We were so thankful for another record setting Auction where we were blessed with over $537,000 in August.  
After many months we completed much needed renovations on the two original homes on our campus.   
The LARC (Linking to Attain Responsibility & Community) Program has been up and running since May, and God is moving mightily! Already over 50 mentors have been trained and 30 businesses and local community partners have communicated interest in helping former clients.   
We have received countless emails, phone calls, texts, donations and notes of encouragement from loving supporters. We thank God for each of you and pray that you are blessed as we enter a new year!
---