"Let us not become weary in doing good, for at the proper time we will reap a harvest if we do not give up."
Galatians 6:9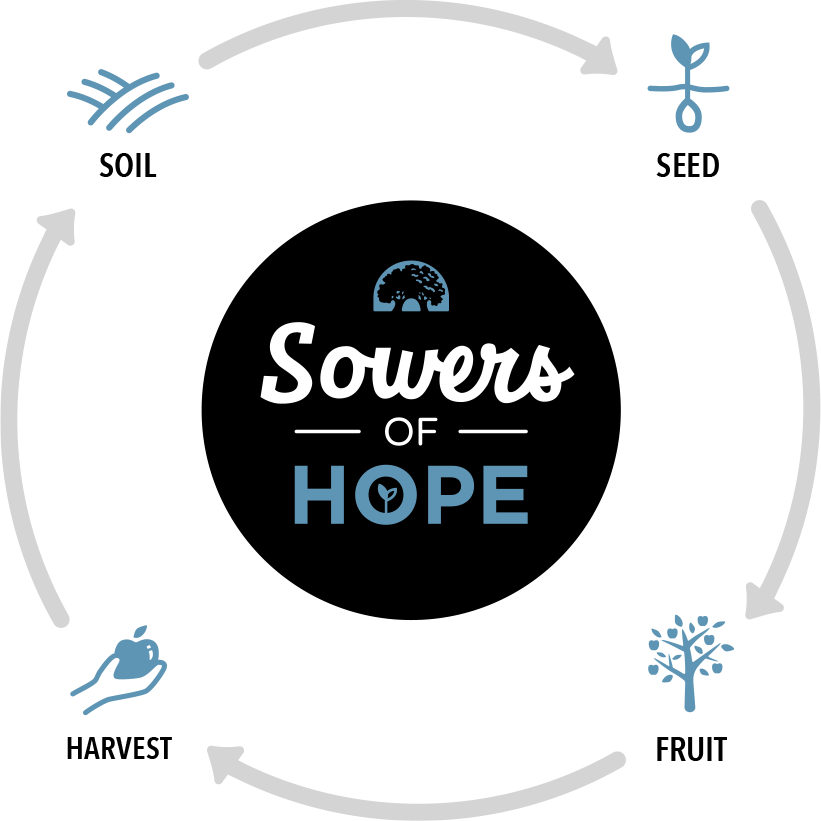 Rosie's Road to Hope
Teenagers like Rosie often come to Gateway Woods distraught, broken, and bitter because of a childhood full of trauma, neglect, and heartache. They need passionate, committed givers like YOU to make a difference in their journeys.

The Soil
Rosie's heart soil was full of many kinds of stones: hurt, anger, distrust. It was hard and calloused from physical and emotional abuse. She found it difficult to trust people, especially adults. Nearly every adult in her life had planted those stone seeds – seeds that were lifeless, barren, and possessed no hope of bearing any fruit.
The Seed
At Gateway Woods, Rosie spent time building healthy relationships with adults. Slowly, she learned to trust her houseparents and counselor as they gently dug up those stones and weeded them out. It was hard, messy work. Over time, her heart soil became fertile ground, ready for Gospel seeds to be planted. Life-filled seeds of hope.
The Fruit
Givers like you can plant seeds in kids like Rosie today. Seeds that can start taking root as she learns to cope with her past trauma. They can sprout into faith and continue to get watered and nurtured by her foster family when she transitions to their home from Gateway Woods. Eventually, her sprout of faith can produce a bud when she surrenders her life to Jesus.
The Harvest
Rosie's roots can continue to grow deeper as a young adult, weathering the storms of life, but grounded in her faith. Not only can she continue to blossom as a young Christian, but she can start planting seeds, too, by mentoring a young friend at church. Because of you, she can have a hope of an eternal harvest to pass on to others.
Teenagers like Rosie need people like YOU who are willing to sow seeds of hope.
Your monthly commitment, giving what you can, plays a vital role in turning hardened heart soils into an eternal harvest for the Kingdom. Click the button to become a Sower of Hope today and we'll send you a special gift as a reminder to pray for the youth you are impacting.
Often times, we forget that in order for seeds to be planted and take root, the ground has to be worked. Sometimes, we are called to make things a little messier to prepare the soil for planting. Sometimes, we are called to step back and allow God to use others to plant.
Karla (Former Houseparent)
I am so thankful for everyone that has given money and time to lead so many children, including me, to God's path and will.
Titus (Former Resident)
We chose to support Gateway Woods because we believe their mission to support and minister to children and families in need, is also important to God.
Michael & Susan (Monthly Givers)