Our Foster Care staff is committed to meeting the needs of our foster families.
The love of a family is one of the strongest influences a child or teenager can ever experience. There is power in the approving words of a father, the caring affection of a mother, and the helpful support of siblings. Sadly, hundreds of thousands of children are not born into a healthy, nurturing environment such as this. Gateway Woods Foster Care is meant to provide an avenue to connect caring Christian foster parents with children who need this positive influence in their lives.
The Gateway Woods Foster Care Program provides services to equip Christian foster parents with appropriate training and resources to be successful.
"For there is hope of a tree, if it be cut down, that it will sprout again, and that the tender branch thereof will not cease." Job 14:7
Our Foster Care staff is committed to meeting the needs of our foster children and foster parents through frequent contact and visits with families & service providers. We provide a number of services including:
Foster Care Training & Licensing
Individual Case Management Support
Foster Child Placement
Foster-to-Adopt
Support and Connection with Christian Staff & Other Foster Parents
Specific Foster Child Support & Mentoring
If you would like more information about getting licensed to become a foster parent, please fill out the form below.
2020 by the Numbers
---
0
Adoptions From Foster Care
---
0
Indiana Kids in Foster Care
As foster parents, we have heard and witnessed tragic stories but have also seen the most beautiful redemptions, made possible only by God. We have had the blessing to adopt two of these stories for ourselves and have seen God move His hand over their lives.
Matt & Dawn (Foster Parents)
We entered this process thinking that we would be able to be in a position to effect children's lives, but the reality is they have effected our lives exponentially more than we could have imagined. Foster care is by default an extension of love, grace, and acceptance, but the hidden truth is that it works both ways. It is one of the most rewarding and challenging experiences we have gone through.
Rik & Meg (Foster Parents)
[Our case manager] is such a gem: servant heart, soft spoken, always ready to listen (and calm me down!), and so supportive. She's available (or someone from Gateway) at any time of day. Oh and [our bio daughter] adores her. Thanks for ALL you do! We think you rock!
Sarah Fiechter (Foster Parent)
Meet Our Staff
Dan Sparling
Director of Child Placement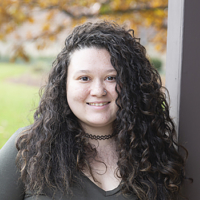 Samantha Erickson
Foster Care Supervisor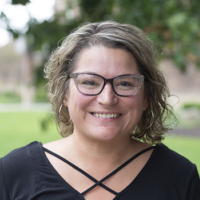 Michelle Norman
Foster Care Case Manager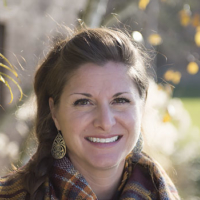 Danielle Wirtz
Foster Care Case Manager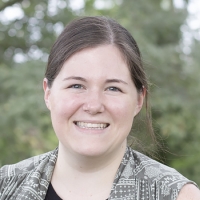 Lydia Williamson
Foster Care Case Manager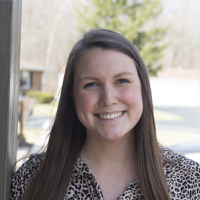 Megan Schnurr
Foster Care Case Manager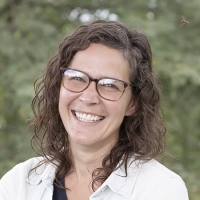 Nichole Suvar
Child Placement Systems Coordinator
Foster Care Services
Families & Futures for Children
Children who find themselves in foster care walk into foster homes carrying many thoughts and emotions about their experiences. Families who choose to step into this gritty, grievous, joyful work should be aware that leaning into a child's future means getting up close and personal with the child's loss and trauma and neglect history. For a child to be able to move on toward her future, she must be invested in by a family unit who prays for her, supports her, listens to her, and understands that her experiences take special care.

Gateway Woods' Role
Foster families licensed through Gateway Woods have access to 24hr support, and are provided a Foster Care Case Manager with each child or sibling group placed in their home. Gateway Woods is the bridge between the Department of Child Services (DCS) and foster homes. We help DCS place children into foster homes where they can get the specialized care that they need. We also represent the foster family and our agency in court hearings, or Team Meetings related to the child's case and family
Types of Children in Foster Care
Children who come into foster care are all ages, from 0-18 and even up through young adulthood of 21 at times. Foster homes licensed through agencies such as Gateway Woods often work with children in bigger sibling groups, or older children, or children with severe diagnoses that require specialized attention
Foster Parent Requirements
Foster Parents in Indiana must be 21 years of age, be able to pay their expenses completely each month, and have enough space for a foster child or children. Indiana has set a limit of five children under the age of 18 in each foster home, and this number includes the family's children as well as any children placed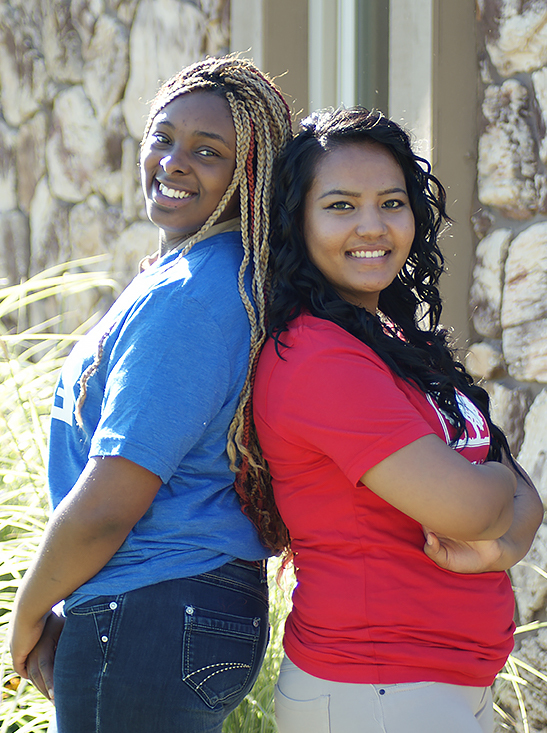 Common Questions
We license foster parents primarily in the Region 4 area: Adams, Allen, Dekalb, Huntington, LaGrange, Noble, Steuben, Wells, and Whitley.
In the state of Indiana there are currently thousands of children that are being removed from their homes due to unsafe conditions from abuse, neglect, and drug use. A child placed in your home could come from any county in Indiana, though they will most likely be from a county close to you.
Foster Parent Applicants are required to go through Resource and Adoptive Parent Training (RAPT) with the Gateway Woods Case Mangers which covers a wide spectrum of what you need to know. You will also have 24 hour a day support whenever a child is placed in your home.
As each child is different, and each family is different, we take into careful consideration the child's needs, as well as your own, to assure the best fit that we can. And, as always, you will have 24 hour a day support whenever a child is placed in your home.
From the Blog
The Latest News & Stories From Gateway Woods