Home Based Services is a distinctively Christian program that focuses on families.
Gateway Woods Home Based Services is a distinctively Christian program that revolves around one concept: the family. This program is designed to work intensively with families before major problems occur (preventative), while a child is in placement (concurrent), or as a continuing support after a child returns home (aftercare).
Home Based Services is a flexible program that allows us to help struggling children and parents in a variety of ways directly in their home. Our home based workers seek to prevent major problems from happening (such as arrest, out-of-home placement, and abuse & neglect charges), to help a family while their children are placed out of the home, and to continue support after a family is reunited. Gateway Woods Home Based Services offers 24-hour consultation and crisis intervention. We will be there when needs arise.
"Pure religion and undefiled before God and the Father is this, to visit the fatherless and widows in their affliction, and to keep himself unspotted from the world." James 1:27
Our goal is to prevent young people and families from entering the child welfare system or going deeper into the child welfare system.
If you would like more information about seeking help from our Home Based Services Program, or to see if it is the best option for you, please fill out the form below.
2018 By the Numbers
0
Indiana Children Living in Poverty
---
0
Indiana Homeless Children or Have Unstable Housing
---
0
Lives Touched by Home Based
You have really helped me and my baby. You have shown me that I can do it. Thank you so much!
Sasha (Home Based Client)
Meeting my Home Based worker helps keep me focused and positive. It's a big support for me, keeps me accountable, and provides guidance for what to do next in the midst of uncertainty.

Nellie (Home Based Client)
[My clients] are God's people. They are people I wouldn't meet any other way. I feel they deserve the best that I can give them in what way God makes available. My life is richer because of them.
Diane (Home Based Worker)
Meet Our Staff
Jeff Waibel
Director of Clinical Services
Diane Wieland-Gerber
Home Based Worker
Types of Care
Preventative Care
All families go through difficult times. However, certain serious situations require help from experienced family workers. In the Preventive Care phase, we work with a family before a child is removed from his/her home as a way of strengthening the family and preventing the child's removal.
Concurrent Care
When a child has been removed from the home, families often continue to experience great difficulty. Our home based workers act in cooperation with the out-of-home placement and the family to help prepare for the child's return home. Our workers can provide whatever help the family might need in order to ensure that reunification will happen as quickly and as safely as possible.

Aftercare
In the time surrounding a child's return home from an out-of-home placement, the home based worker works with the family in their home to ensure a smooth and safe transition. The focus is on providing continuity of care, solidifying gains, preventing a return to out-of-home placement, and preventing involvement with law enforcement.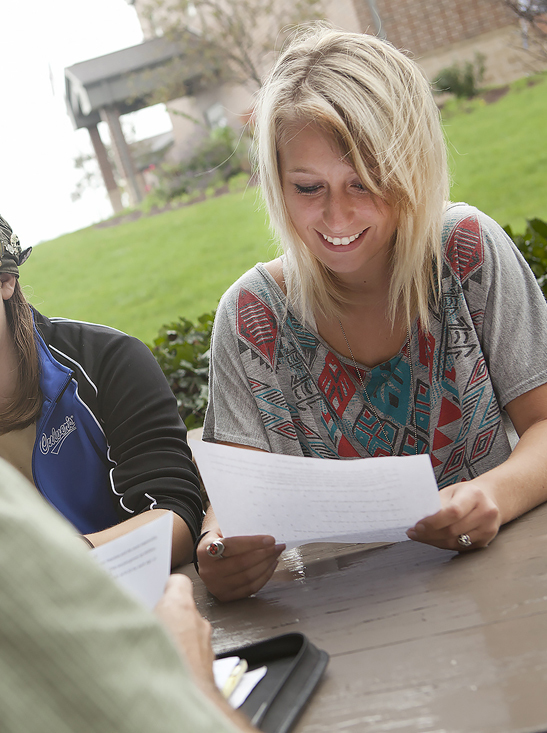 Common Questions
Nearly all of our work in home based is with parents so that they can provide a stable and safe living environment for their children. We will occasionally work directly with the children, but our home based workers are not counselors or therapists.
They are case managers. They are working with families to try to prevent them from entering the child welfare system. In fact home based is the only program at Gateway Woods that is focused exclusively on prevention.
It means that the vast majority of families and children we work with in our home based program are not yet in the child welfare or juvenile probation systems. Our goal in home based is to connect families and children in need with people in their communities who can help them so that they never need to go into the system.
Most of our clients come to us through a local agency called SCAN (Stop Child Abuse and Neglect). Children and families are referred to SCAN because the family is in crisis and needs help. SCAN then asks Gateway Woods to get involved with the family and try to help them get back on their feet. Some of our clients are referred directly by the Department of Child Services or Juvenile Probation, and some of our clients contact Gateway Woods directly for help.
Many of the families we work with are either homeless or live in an unstable living arrangement. Many of them do not have enough food to eat or a job to secure food and housing. Our home based workers try to help families find housing, food, employment, and other sorts of help so they don't have to enter the child welfare system. In addition we teach parenting skills and connect families and children to people in their communities that can help them.
Most of our parenting skills training is done one-on-one with individual families, but we also have a grant to do parenting classes in the community. We are currently offering parenting classes in partnership with Charis House, a local women and children's shelter.
The length of time that home based services are in place varies quite a bit. The clients who are referred by SCAN can only be in our program for four months. If they still need additional help after the four months, we can refer them to a longer term program. Some of our clients who were sent to us by the Department of Child Services have been with us for years. A lot of it depends on what the needs are and how quickly the family can stabilize.

We also are an affiliate of the Community Harvest Food Bank as a Community Cupboard Voucher Program. This allows us to help families get access to a local food pantry.

From the Blog
The Latest News & Stories From Gateway Woods