We would like to thank our representatives for working hard on our behalf.
We would like to thank our representatives for all of the hard work they do for Gateway Woods in their home churches and communities. The Auction and our day-to-day activities would not be possible without your representation. This page is meant to be a resource for you to use to help make your job easier. We now have an online volunteer signup form for the Auction.
Auction IT is now open. Please visit the Auction page periodically as we update it with new information.

Working at Gateway has opened doors and allowed me to invest in the lives of hurting teens. God is truly at work on the Gateway campus.

Brad (Former Top Quality Coordinator)
I used to be depressed and alone all the time. Here I have a safe place where I can talk to my houseparents and counselor about things. I'm learning that it's good to open up about my struggles.

Jenni (Former Resident)
It makes a huge difference when volunteers come out. It's great when they work with us and play Frisbee with us and stuff. We notice.

Xavier (Former Resident)
Important Events
Saturday | 7:30am
Join thousands of friends of Gateway Woods on our campus in Leo, Indiana for a wonderful day of fellowship and giving!
Saturday | 9:00am
The mission of the Hog & Jog is to promote a healthy lifestyle, experience triumph, and build community through a shared event.
Documents & Materials
I have uploaded several documents that you may find useful throughout the year. These will be updated periodically. Please feel free to contact me if you any other documents you would like me to place here.
Gateway Careers
Career Openings
Thank you for helping us to spread the word about the current job openings available at Gateway Woods. We currently have four career positions available, and information about each opening can be found at our careers page.
Prayers
Monthly prayers from each of our six programs.
Adoption
12 year old "Devon" was recently orphaned. Pray for him as his cousin in America seeks to adopt him.
Foster Care
Please pray for Phoebe, she is having trouble adjusting to life in a new foster home and is having a lot of behavioral issues.

Home Based
Please pray for Kelsey, our newest Home Based Worker as she settles into a very complex and difficult job!
LARC
Pray for a resident who is resisting the idea of a having a mentor in her life. Help her to be able to open up her heart to trust people and ultimately the Lord.
Residential
We had a resident unexpectedly sent home this week. Pray that God will continue to work in this person's heart even though they are leaving early.
School
Summer school is upon us. Please pray for the students and teachers as they continue their education throughout the summer.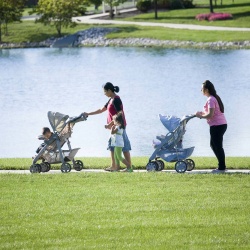 Gateway Woods offers Christ-centered family services.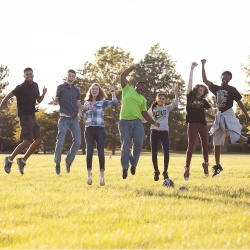 Gateway Woods has a Christian staff and culture.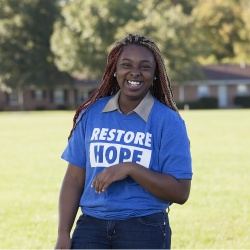 Join us in this narrative of "Turning Lives Around."