Zimmermans' Adoption Experience
November 16, 2017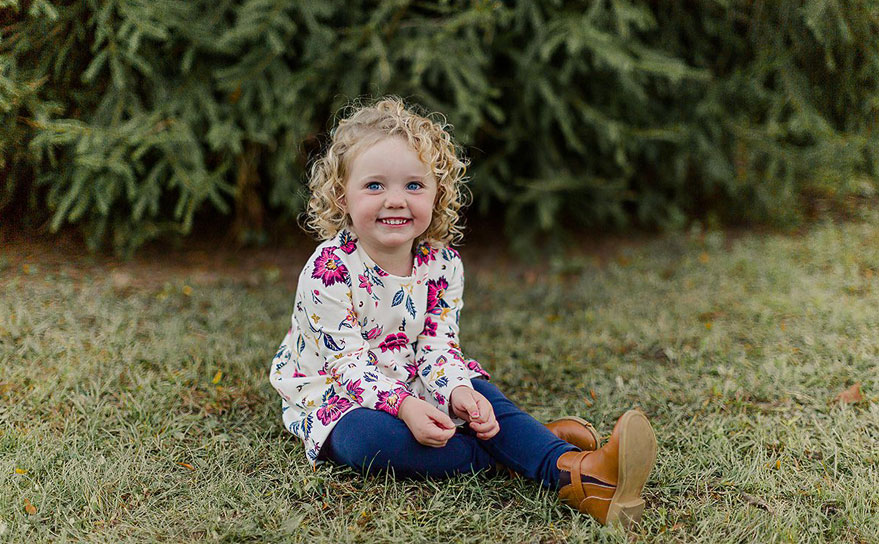 ---
The following is an interview with houseparents, Jesse and Karla Zimmerman, who adopted their daughter, Wren, as an infant. It's hard to believe she is adopted, considering the features she appears to have inherited from Jesse.
Did you adopt domestically or internationally? Why was this your choice?
Domestically. We were both young when we began our adoption journey - 21 and 22. To adopt internationally in almost every country you have to be 25 or older. We also desired the newborn experience and the likelihood of adopting an infant or newborn from another country is slim.
What has going through the adoption process taught you?
That God is faithful! He is always in control and His timing is perfect. It has also taught us more about our spiritual adoption and how much God loves us just as we so love our adopted children. Adoption has also taught us about brokenness and how adoption redeems a situation but it isn't God's initial plan for any child. Ultimately, adoption redeems hard situations but first, birth parents, adoptive parents, and adopted children all have to grieve and experience emotional pain for an adoption to happen. Personally, I have learned that things can seem very overwhelming and hard but doing things one step at a time and setting small goals helps to reach large goals. Things I once thought to be too big or too hard I now look at as things I could do one step at a time and with God's help.
You have changed a life by adopting — how has adoption changed you?
Adoption opened our eyes to a world that we weren't aware of previously. We developed a relationship with Wren's birth mom for the 6 months before Wren was born. To get to see her life and the difficulties she faced day-to-day created in us a love for people and a desire to help those who come from difficult places.
What is one thing you would tell someone considering adoption?
"Pray! God will be needed every step of your journey. You will get to experience something not many people do. It will stretch you, grow you, teach you more about God and more about yourself. Be open to not having the "perfect" or "normal" family. Every adoption is different and none of it is God's first plan for families. Through adoption you will experience pain and hurt but beautiful redemption and joy. Be open to grieving with your adopted child. Allow God to comfort you both in that pain."
What is one thing you wish you knew going into the adoption process?
I honestly don't know. I think sometimes the best way to go into things that will be life changing and full of hills and valleys is with blissful ignorance! Nothing can really "prepare" you for what you will experience but know that it's worth it and you are living out the Gospel! Also, be open to fundraising and help from family/friends. Adoption is expensive and there isn't insurance! It's ok to let the body of Christ help you be the hands and feet of Christ.
Did adopting prepare you for your work at Gateway in any way?
Yes! Our adoption and the relationship we built with Wren's birth mom is one of the main reasons we felt called to come work at Gateway. Our hearts were broken for Wren's birth mom as we knew we would have an opportunity to love Wren and provide stability and safety for her but that there was no one to do the same for her birth mom. We felt Gateway Woods was a way for us to love teens from hard places and provide a safe, nurturing environment for them where they could learn about Christ and heal from some of the difficult things they have walked through.
The Zimmermans are lead houseparents and continue to bless Gateway with their transparency and youthful energy. Wren is the life of the party and loved by all, including her potentially adoptive little brother. Watch their Adoption video on Vimeo.

---