More Than a Checklist
October 20, 2015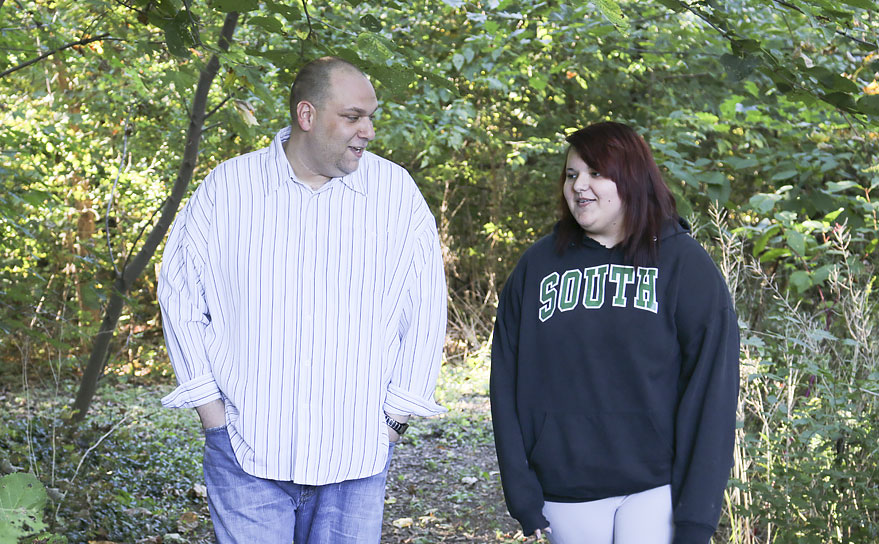 ---
I grew up in a home full of violence, drugs, alcohol, and a father who eventually abandoned me for more than fifteen years of my life. I was beaten, abused and neglected by my father and his family. I watched him terrorize my mother on a regular basis. I grew up feeling as if I didn't belong anywhere and that no one cared for me. I just wanted someone to tell me I had value, to be there for me, to give me hope, and to tell me this wasn't my fault. I was broken and abandoned by the very people who should have protected me, and I grew cold and angry. It seemed that I had to fight my whole life and felt like the entire world was sitting on my chest just telling me how worthless I was. But God is so good at taking what is broken, sinful, ugly, scarred and hopeless and transforming it into something beautiful.

The next twenty years were defined by violence, drugs, incarceration and all kinds of immorality. I became so jaded by my experiences, so hardened in my heart that I just couldn't seem to "feel" anything any more. I carried so much pain but wasn't able to trust anyone enough to seek help. Not long after my second release from prison, I got married. It didn't take long for me to realize that my anger and bitterness would eventually destroy my marriage and cycle down to yet another generation. I didn't want that, yet I felt almost powerless to stop it from happening. Neither my wife nor I had an upbringing we could build from. We didn't know how to raise healthy kids, or how to grow a strong marriage. We were a long way from knowing what that looked like. But what we did have were a set of grandparents and two great aunts who had been praying for us diligently. They still believed that God could work in a mighty way…and that is exactly what He was about to do.
...God is so good at taking what is broken, sinful, ugly, scarred and hopeless and transforming it into something beautiful.
We wanted to guide our kids in a better direction, and we thought that going where my grandparents and aunts were would be a good place to start. We began sending the kids to vacation bible school at the Bluffton Country church, and that set into motion a chain of events that would forever change our lives. Beginning with a short interaction after a bible school program God began sending a man into our lives who would become a mentor to me and an ambassador for Christ to our family. At first I fought him, and I fought God. I was afraid that if I let down my walls people would see that I was just like my father, and not worth their time. Deep down, I was still that same lost kid who just needed someone to tell him that he had value. But after all of my sin, all that I had done, if God was as good as everyone said, than surely He wouldn't want anything to do with me.
But through my mentor, God began to reveal His love for me and made me believe that He could transform not only my heart, but also my family and our future. This was the beginning of what would become the corner stone for our life. This man invested time into building a relationship with my family. He made me believe that there was still hope and pointed the way to the Author of it. God eventually brought me to the foot of a blood stained cross, made me see my condition and my need for a savior. God overwhelmed me by His love, and taught me to trust Him. My sins were washed away, and by His grace, my wife's heart heard the call too, the foundation was laid. Praise God!
Jesus healed our hearts, and transformed our lives. He taught me to love and to feel again. Because of His healing hand, my family has grown in grace and we have witnessed supernatural restoration. My mom and step dad are now our closest family and biggest supporters. And my biological dad? He got sick and moved back to Indiana. He had nothing. Our family took him in and showed him love and forgiveness. He lived in our home for two years, during that time, we began reading the Bible and praying together, I saw him baptized and transformed before my very eyes. We were all there the day my dad took his last breath, and it was hard, but he entered eternity knowing that God had redeemed him, and had restored a relationship with his family that was able to fill his last years with more love and compassion than he had ever thought possible.
 
Now I have been given the awesome opportunity to be involved in the ministry of Gateway Woods as the LARC Coordinator, and to speak into the lives of those who are coming from some of the same places as me. I get to be a beacon of hope to the lost and hurting, and an example of what how big our God is. And all of this happened because God sent one man into my life who was willing to speak truth in love and invest his time. I wasn't a box that he marked off some Christian checklist of "things to do". This was a genuine relationship that impacted my life in a mighty way. There were others God sent into our lives over the years who provided jobs, support, prayer, friendship, and who helped us grow in our relationship with the LORD. To this day, these brothers and sisters are a huge part of our life, but the dynamic of our relationship is much different. What was once a group of believers providing support for a couple of hurting people, has became a circle of fellowship that is encouraging, sharpening and focused on sending one another out with hearts for kingdom building. And isn't this the mission God has given us here at Gateway Woods? To honor and obey God by providing help and healing to troubled children and families who may then bless others?
God has lead us to use the LARC Program as a way to impact lives and share the love of Christ with kids for years to come. I look forward to getting to know many of you. If you have questions about LARC or anything else, please don't hesitate to contact me.
---